Report: DOJ investigating how the T-Mobile-Sprint merger affects wholesale pricing for MVNOs
3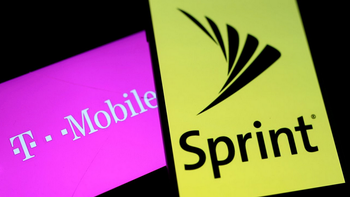 Multiple sources are telling
Reuters
today that the Justice Department does have some concerns about the
$26 billion Sprint-T-Mobile merger
. The DOJ is concerned about how the deal might affect smaller carriers. The focus is on the pre-paid market where T-Mobile has a 36% share through its MetroPCS brand. Sprint controls 18% of this market as it owns both Boost Mobile and Virgin Mobile. The merger would result in a single company owning 54% of the pre-paid landscape.
David Glickman, CEO of pre-paid brands Ultra Mobile and Mint Mobile, says that the Justice Department is looking to talk to him about the T-Mobile-Sprint deal, but does not know the specific topic on the agenda. The DOJ might be concerned about keeping pre-paid carriers in business since they are usually more affordable, and while they no longer carry a stigma like they used to, 83% of Boost's customers earn less than $75,000 a year. In that tax bracket, T-Mobile is the most popular wireless provider in the states according to Kagan, S&P Global Market Intelligence data.
According to the report, Justice Department investigators are speaking to smaller MVNOs that pay the major carriers for access to their networks. The feds want to know what impact the merger would have on the prices they pay to connect with LTE networks belonging to Verizon, AT&T, T-Mobile and Sprint. These virtual networks are too small to build out their own networks, although some of them are owned by bigger companies like Google (Project Fi) and Comcast (Xfinity Mobile).
Boost Mobile USA founder Peter Adderton, who is no longer involved in the U.S. end of the business, says that it is encouraging to see the Justice Department investigating how the merger will affect consumers.
"A merger between T-Mobile and Sprint without any concessions would be bad for consumers, businesses and the country."-Peter Adderton, founder and former chief executive, Boost Mobile USA"
T-Mobile and Sprint are expected to argue that their deal is necessary to help build out 5G networks in the U.S.