Spring ahead; Daylight Saving Time starts Sunday morning in the U.S.
13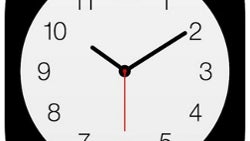 The annual ritual in the U.S. known as
Daylight Saving Time
begins at 2am tomorrow (Sunday) morning. Exactly five years ago today, iOS processed the change in time incorrectly. Instead of moving the clock ahead one hour, the clock on the iPhone
was pushed back an hour by mistake
. Which meant that anyone relying on their iPhone to arrive somewhere on time, showed up two hours late.
The year before, those who set recurring alarms on their iPhone in Australia failed to rise and shine as
the switch to Daylight Saving Time deactivated all the alarms
. In 2012, Siri screwed things up by giving iOS users the wrong date for the start of Daylight Saving Time that year.
Things have improved, and the last few years we haven't heard about any problems to the iOS clock taking place on Daylight Saving Time. Regardless if you're an iOS or Android user, make sure that your phone's time setting is on "network." By doing that, the carrier you use will be responsible for keeping the clock and calendar on your phone automatically up to date. Which means that at 2am Sunday morning in the U.S., your phone will jump to 4am automatically. This also applies to your smartwatch and tablet. Meanwhile, you might want to move all of your non-connected clocks one hour ahead before you go to sleep on Saturday night.
The bottom line is that you will lose an hour of sleep tonight, but the sun will shine brightly for an extra hour during the evening until November 5th, when we move the clocks back one hour. See you then.