Spotlight: Qualcomm's Trepn Profiler app spills the beans on your chipset's workings, hunts down misbehaving apps
11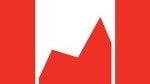 Qualcomm surprised us this morning by launching an Android app that wears its geek insignia with pride. It's called Trepn Profiler, and its job is profiling devices powered by Qualcomm's Snapdragon processors! But what kind of profiling is that? Well, Qualcomm designed Trepn with both casual and power users in mind.
For starters, the information it shows you can help pinpoint apps that overwork the CPU, eat away at data, and drain your device's battery - which is great if you just installed a new messenger app or whatever, and your device has been acting up since. And if you are a developer or just love testing custom kernels, roms, and apps from the crafty bunch at XDA Developers, Trepn can help you measure performance and optimization on Snapdragon devices.
As part of its key functionality, Qualcomm's tech-enthusastic app offers real-time view of individual CPU cores' load, GPU frequency and load, network usage, and battery power in mW. This information appears on top of applications being profiled, so you can be always in the know if you have to.
When it comes to its "Advanced Mode" features, Trepn has an offline data analysis feature, which lets you save profiling data to analyze at a later time. It can also output absolute or delta battery power measurements in mW or mA units. Users can choose among 33 different data points, viewing two in a single overlay and saving them for quick access. Additionally, the data collection interval can be adjusted to lessen the load and allow for prolonged profiling sessions.
Developers can enjoy some special functionality made with app-making in mind. That is Android Intents, External control, and Per-rail power measurements. The first displays markers from your code alongside other data points to help identify power and processor spikes. The second lets you start and stop profiling from an external script or another Android application. And the third displays the power consumed by individual components such as CPU, GPU, LCD backlight, camera, storage & SD card, Wi-Fi/Bluetooth, and more.
If you feel like trying out some quality Qualcomm software, Trepn is free to download from Google Play. It does what it says on the tin and it's made by a respectable company, so there you go!
Recommended Stories