Spotlight: Hexlock is a simple, beautiful app locker for Android
11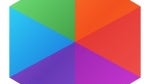 When it comes to apps in general, the simplest and most focused ones are usually the most sophisticated as well. Which is great, as not everybody has the time or desire to tinker with vast arrays of options! Meet Hexlock for Android, then. It was made to deliver a secure app locking mechanism and make it look pretty, without overcomplicating it in the slightest. We're happy to call it a success, and we'd love to tell you why you should consider it if you are on the lookout for an app locker.
Hexlock is no frills. You open it and the first thing you do is, literally, start locking apps. You set a pin or pattern of your choosing, tap a button, and proceed to select the applications you want to lock. Next time you try to open a locked app, you'll have to enter the correct pin or pattern, or ye shall not pass. Simple! Moreover, Hexlock will automatically prompt you to lock any newly installed apps - but only if you want to, of course.
In addition, Hexlock has seven app locking profiles. You add apps of your choice to different profiles at will. For example, you need one set of apps locked while you're at work, a completely different set for school, have your apps unlocked at home, or keeping specific ones out of your children's reach. No worries, Hexalock has you covered. It will even switch profiles automatically, based on Wi-Fi detection. How cool is that? It's simple, working ideas like these that get the wheel rolling!
As for the pretty graphics we mentioned, just check out the screenshots, as a picture's worth a thousand words. All of this goodness is brought to you completely free from within the Google Play store.