Spotlight: Ditty will make a catchy song out of anything you type, complete with a music video
2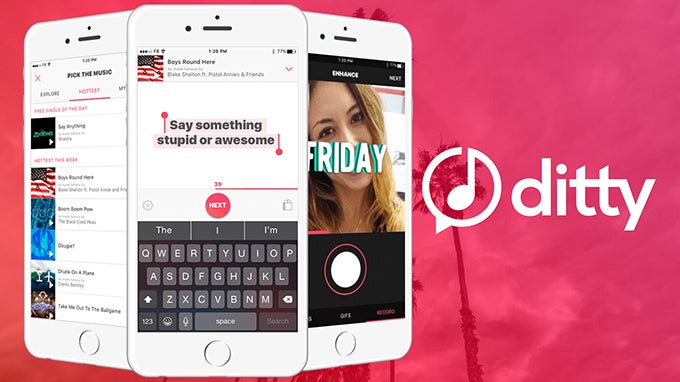 The people have spoken: texting is
so
2005. We're in the era of apps now, and that means we have infinite possibilities when it comes to digital communication, so why limit ourselves to just text? Well, we don't have to any more – enter Ditty, a magic app that turns any piece of writing into a song, complete with a matching lyric video, ready for instant sharing.
The way it works is very simple: just type in whatever text you want, choose the melody, and a few seconds later you'll get a flashy video ready for sharing. If you'd like to, however, you can add a randomly-generated GIF sequence to the video's background (as illustrated in the sample below), or take your own video on the fly instead. You can also, unsurprisingly, add filters to your video as well.
What's particularly appealing here, besides the idea itself, is the fact that even for free, unregistered users the music selection is quite large, ranging from classical compositions to tracks eerily (but not at all coincidentally) similar to popular songs from a number of genres. But there's also a huge number of actually licensed tracks as well, though most of them are paid.
You can, however, try them all out if you want to, and you really should, as the results aren't always the best. There isn't, unfortunately, a pronunciation editor built in, so you'll either have to stick to only using words from the dictionary, or learn to live with the occasional badly-sang word in your silly video app.
Ditty is available for free on both the Google Play Store and the iOS App Store, though, curiously enough, you can also use an audio-only version with Amazon's Alexa virtual assistant. Making an account is not a requirement, but can be used to keep a copy of all your creations in the cloud for whenever you may need them.
Download Ditty: