Spotlight: CpuPark for Android brings control over your device's active CPU cores
5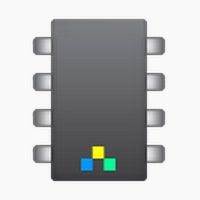 If you want to get down and dirty with controlling your Android device's CPU cores, try out CpuPark. This an Android app wich allows you to choose how many cores will be active in your device's CPU. This could help improve battery life, among other things, as you can actually choose how many cores will be active when the screen is powered on or off.
The application is very simple and, interestingly enough, does not occupy your entire screen — it's still unusual for Android apps to float! Anyway, the few settings it has on offer let you activate or deactivate the app, while the 'Screen on' and 'Screen off' rows let you choose how many cores you want active in both scenarios. The camera workaround toggle is used if your camera app refuses to work after setting the number of active cores with CpuPark.
The 'Advanced' toggle presents a bunch of settings you might be familiar with from other CPU control applications. More precisely, you can set the maximum core clock speed and preferred CPU governor in Screen on and Screen off modes.
Unfortunately, CpuPark doesn't seem to like the Exynos 7420 CPU found in the Samsung Galaxy S6, which brings to doubt its ability to control octa-core CPUs, or ones not made by Qualcomm. So give the app a try on your rooted device, and see if it works for you. CpuPark is completely free, but it comes with no guarantee in regards to what happens with your device after using it. So, use at your own risk!