Spotlight: Commandr adds a bunch of super-useful voice commands to Google Now
3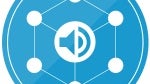 Commandr for Google Now makes Google's voice assistant better! It doesn't implement any advanced AI algorithms, study your usage patterns, or otherwise turn Now into more of the always-on digital watchman/watchwoman it already is! No, Commandr just adds a bunch of triggers for voice commands that may seem mundane, but they actually see lots of practical daily use. We're talking stuff like Flashlight (On/Off), Wi-Fi/GPS/Bluetooth (On/Off), Music, Photo & Power controls (such as play and pause, take a selfie, or reboot), Wolfram Alpha (for those with 99 math problems), Rotation & Sync (enable/disable)... you know, it's basically a voice-controlled power widget!
Commandr is integrated with Tasker as well, so if you want to launch tasks with voice commands, right off the bat you're good to go. With the Tasker plugin installed, you can actually launch multiple tasks at once. That aside, Commandr is highly customizable - you can enable only the commands that you need, while the others rest. Oh, and you can also put Commandr on your Android Wear smartwatch, seeing how tightly these are integrated with Google Now commands.
If you want to try Commandr out, download it from Google Play and take it for a spin. The app is free and ad-supported.