Spotlight: Audify for Android prevents distraction by reading your notifications out loud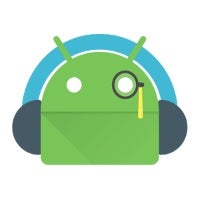 There are so many clever ways of tackling notifications on Android that we've pretty much lost count of everything developers have been coming up with! Just in case you've been looking for something different, check out Audify. This app intelligently speaks out your notifications through your phone speaker or connected headset/bluetooth device, ignoring stuff you may not want to hear about in this very moment.
Using Audify couldn't have been simpler. Just enable the app and it starts to work automatically as soon as it's connected to a wireless device, stopping when the connection is interrupted by you (or extraterrestrials). What's your benefit from all this? Well, for starters, you'll be able to enjoy music and other content without any unnecessary notifications anxiety (or phantom vibrations) pulling away from the moment. When you drive, you'll be able to keep focus on the road while Audify beams your notifications through. In any other case, simply enable Audify OnSpeaker whenever you want to be read notifications, and you'll be good to go.
Moreover, Audify is compatible with Talkback, enabling users with disabilities to make use of its reading capabilities. It's also able to read incoming caller id and messages out loud, letting you mute apps you're not interested in and enable just apps you actually want to hear from.
Audify's intelligence is contained within its system for avoiding consecutive notifications coming from the same app, bypassing any "notification bursts" in the pipeline.
The notification reader can be had for free, although it contains in-app purchases and an "audification" system that lets you share the app with friends and gain more notification readings. Download Audify from the link below!