Spotlight: A Good Snowman Is Hard To Build is the game you should be playing this Christmas
3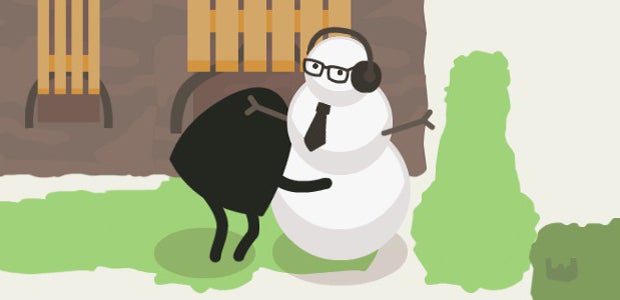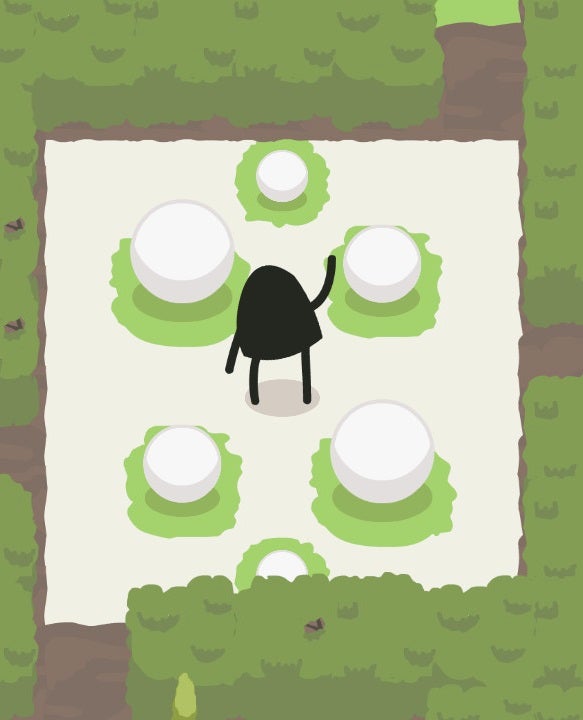 Building a snowman, one ball at a time.
Searching for a fine puzzle game to toy around with this Christmas, we inevitably stumbled upon A Good Snowman, an indie hit that landed on Android and iOS just in time. The game immediately won us with its lovely visuals and original concept, so let us tell you more about it! In this surprisingly not-snowy adventure (most of the time, you'll be walking on adorably drawn grass, go figure), you play a praline-shaped silhouette with two arms and two legs. You are stuck in a park with walls made of hedge, and as you venture inside the maze, you stumble upon snowballs of different sizes.
This is where the game's Sokoban-inspired roots start to bloom. You push the balls in four directions along a grid, and as you put one ball against the other, you get different possibilities of stacking them on top of each other. This is where the developers got awesomely creative. To throw a challenge at you, they made some snowballs in equal sizes, which won't make for a proper snowman! How do you get past that? Like in real life, you roll those snowballs in patches of snow! Each patch makes the ball bigger before it disappears, so snow is a limited resource, and your imagination is tasked with figuring out how to make your snowman just the right size. Thankfully, there's an Undo button to make the game forgive you a few missteps along the road.
A Good Snowman will win your heart and wallet because, at its core, it's a product of intelligent game design. Levels are small and designed with purpose, so be sure you'll have quite a bit of fun figuring out their deceptively complex challenges. Now, the game isn't perfect, as movement can be dodgy — such is the case when having to accomplish precise moves via touchscreen control. The challenges can also get a bit predictable after a certain point, which is to be forgiven, for they all revolve around a great idea that's stretched to near maximum potential.
The charming and relaxing A Good Snowman Is Hard To Build costs $4.99 and is available on Android and iOS.