Spotify's shares open at $165.90 valuing the music streamer at $29 billion
6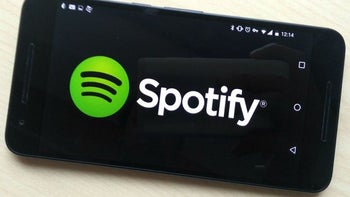 The world's largest music streamer, Spotify, just went public with the first trade priced at $165.90. That is a 25.7% jump from the reference price of $132 placed on the stock by the NYSE last night. The full name of the company is Spotify Technology SA, and shares trade on the Big Board under the ticker symbol SPOT. At the opening price, Spotify has a valuation of $29 billion, 45% higher than the $20 billion valuation placed on the firm this past February.
This is an unusual IPO since Spotify has not hired any underwriters to help bring the company public. Under a plan being tested out by the NYSE, Spotify's current stockholders are selling all of the shares in the offering. As a result, the music streamer will not receive any of the money from shares being sold today. However, it does give Spotify a currency it can use for acquisitions, and also allows the company to raise money by selling additional shares in the future.
At last count,
Spotify has 70 million paying members globally
, well above the 38 million paying subscribers that belong to number two Apple Music. Unlike Apple, Spotify does offer a free ad-supported tier of service that has more than 70 million users.
One important note, investors should know that Spotify has yet to turn a profit since launching on October 7th, 2008. Then again, it took Amazon approximately seven years as a public company before turning its first annual profit, and some of those who bought shares in Amazon during its IPO became millionaires.
source:
Reuters