Spotify opens up for use in iOS apps
3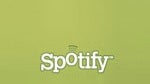 Spotify finally expanded onto
American shores not too long ago
, and the company wants to keep up momentum. With the newest release of developer tools, Spotify has now made it possible for developers to embed the Spotify player inside any iOS app and have access to the service's millions of songs for streaming.
The idea is basically to end the need for multitasking, by having your music streaming be baked-in to whatever app you may be using, be it social networking, a browser, game, etc. Spotify has made available a C API called libspotify, as well as an Objective-C wrapper to make it even easier to add the service to an app. The tools will allow users to access data for artists, albums, songs and playlists.
Of course, on the user side, you will still be required to have a premium account, because only premium Spotify accounts are allowed mobile streaming. So, that would cost $10/month, but if a lot of apps build in this functionality, it may make the premium more worthwhile for many consumers.