SpongeBob kicked out of the Apple App Store for being naughty
8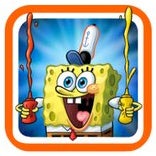 The kiddy-oriented game SpongeBob Diner Dash has been temporarily removed from the Apple App Store. And no, it wasn't taken down because of not being appropriate for children or anything like that. It is a colorful, fun, perfectly normal video game. However, the Center for Digital Democracy – a Washington-based nonprofit advocacy group, has discovered that the seemingly innocent piece of software may be violating its users' privacy.
Here is how it all breaks down: SpongeBob Diner Dash collects the player's email address in order to send them promotional offers and other related advertisements. Although no other personal information, such as name, phone number, or home address, is being obtained, the game could still be in violation of privacy laws. That is because it is clearly meant for children (although we suppose adults might play it too), given the theme and characters featured in the title. But according to the Children's Online Privacy Protection Act (COPPA), operators of web sites targeting kids under 13 years of age must obtain a parent's permission before collecting their child's personal data, including their email address. The law is meant to give parents more control in case there is a possibility of their kids being targeted by advertisers. The game does not obtain such permission, nor does it try to inform a parent of its data collection policies.
Of course, Nickelodeon and the game's developer PlayFirst might argue that SpongeBob Diner Dash is meant to be played by gamers of all ages. And since the aforementioned act only protects kids aged 13 and under, it could mean that the game does not really violate COPPA. The complaint is currently being investigated and it will surely be interesting to see the outcome. After all, we get so obsessed with our own privacy sometimes that we forget about the rights of youngsters. Anyone who thinks that targeting kids with ads in such a manner isn't okay is free to drop a line in the comments!