Speculation rises on a few handsets heading for Sprint
This article contains unofficial information.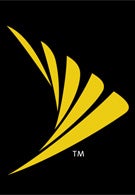 Close your eyes and throw a dart at a calendar. Chances are, you would have hit a date that was rumored to be the date that the Sprint Treo Pro was to be put on sale. Now we have another speculative date, March 15th. This is clearly unofficial and speculation and even that date is more of a target than an exact launch date. If true though, it does give us an idea of the length of the current delay. Which basically means that the real release date of this device seems to be a moving target. Other handsets covered by the same source include the Samsung Instinct Mini which is expected to hit the street on April 19th. Rumored to run on the slower EV-DO Rev. 0 network, the model is supposed to be a smaller and slimmer addition to the Instinct line rather than a replacement to the current unit. The rumor on the LG Rumor 2 is that Sprint is hoping for a release in the middle of next month in black and blue. Other handsets covered by this speculative report include the HTC Cedar (Windows Mobile smartphone with QWERTY) which is rumored to get a June release date and the LG LX370 which is a slider with an unofficial release date of April or May. Did this totally speculative report forget something? Ah yes, the Palm Pre. Nope, nothing new there, not even the whisp of a new rumored release date.
source:
BGR