Sony updates PlayStation app with PS4 features
17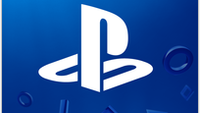 Tomorrow is the big day for PlayStation fans because the PlayStation 4 is planned for release. Of course, if you haven't gotten in a pre-order yet, you may have trouble finding a unit in stores. But, if you have one on the way, you may want to check on the official PlayStation app for Android and iOS, because Sony has updated the app with features that tie-in to the new console.
The update brings the app to version 1.5 and makes it quite a bit more useful than it was before. The app didn't really have much to do as a companion to the PS3, but there are some cool features to be had for PS4 users. As is to be expected with a modern console, the app will offer second-screen functionality for select games, but more likely you'll use it for either the social features or commerce. On the social side, the app will let you do many of the things you'd find on the system itself like checking what games friends are playing, chat with friends, and check trophies.
On the commerce side, of course the app makes it a lot easier to spend money on the PlayStation Network. The app allows you to browse the PSN and purchase games, which will then be automatically pushed to your console. So, that means you can buy games from Sony's site, from Amazon, in the store on the console, or through the app. The only trouble you may have is if your Internet connection is slow.
Lastly, the app will send you game alerts, notifications, and invitations, as well as letting you use your mobile device as a keyboard for your PS4. No more typing with the DualShock controller!