Sony sold a record 10 million Xperia smartphones last quarter
24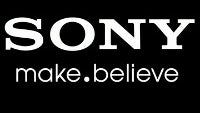 Sony has just posted its financial results for the third quarter of 2013 (fiscal Q2 for Sony) and sales of its Xperia smartphones have continued growing and reached a record 10 million units. This is a significant increase over the 8.8 million smartphone sales Sony registered in the same period last year, and up from 9.6 million in the quarter ending in June 2013.
Sony gave the Xperia Z an honorable mention as it drove sales of the company's smartphones and ranked in the top three revenue-makers in over 20 countries. The Xperia Z1 started selling in October and that's why it is not included in the listing.
At this pace, Sony expects to reach its target of 42 million smartphones sold for the fiscal year (ending in March 2014). This basically means that Sony expects an even stronger Holiday sales quarter and a good but not record-breaking beginning of 2014.
Still, Sony Group as a whole (including Sony's other businesses like TV and other appliances) cut its profit forecast by 40% down from 50 billion yen to 40 billion yen. The downgrade comes after Sony re-evaluated performance of its camera and PC divisions.