Sony open to Windows Phone, but waiting to see actual demand for it
27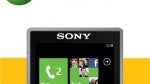 In contrast to some other manufacturers, Sony has been somewhat quiet on the Windows Phone front... well, OK, it actually hasn't released a single product running Microsoft's mobile OS yet, but that doesn't mean the Japanese aren't keeping an eye on it.
During our meeting with Sony's Product Marketing Manager for the Xperia line, Stephen Sneeden, at MWC, we decided to try our luck and see if we can unravel anything about Sony's position with regards to Windows Phone. Of course, no specific announcement was made, but we were assured that Sony is indeed open to working with Windows Phone, although it didn't sound like the company has any specific plans currently. And if you're asking yourselves "Well, why not?", the answer goes something like this: because no one really cares about WP, at least for the moment.
As you know, this hasn't stopped other manufacturers from crafting a Windows Phone handset or two. Samsung, HTC and LG have already released a number of offerings with the platform, although things are still going pretty slowly. And, apparently, Sony is not in the mood for experiments right now, seeing that it is
still struggling to get into profitability
.
Some of you may recall that we recently saw some leaked pictures of a
Sony Ericsson prototype running Windows Phone
. The thing is that we can't be sure if this is an actual product the company is working on, or simply a device meant for testing and evaluating purposes. Last, but not least, it may be a cancelled project, judging by its "Sony Ericsson" branding.
And there you have it, guys: Sony - keeping Windows Phone in its eyesight, but not quite ready for a move yet. No one really knows when the company may come up with a real product, but our best guess is "when those Windows Phones finally start moving from the shelves".