Sony "not worried" about the fact that Samsung's Galaxy S5 is water resistant
52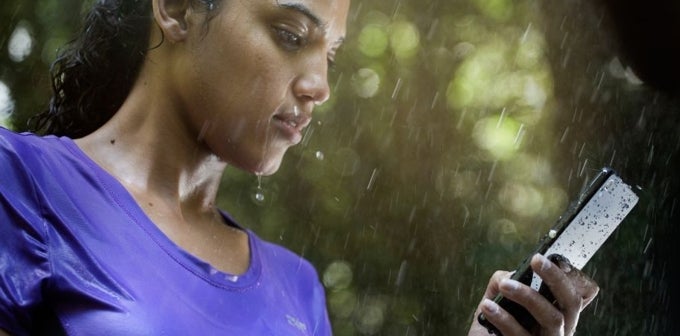 MWC 2014 is now over and, among many other things, the fair brought us two new, high-end water resistant Android smartphones:
Sony's Xperia Z2
, and
Samsung's Galaxy S5
. As you may know, Sony was the first to introduce a high-end smartphone that features a water resistant body: it was the
Xperia Z
, released in early 2013. But now, with the Galaxy S5 coming soon, Sony may feel that the uniqueness of its Xperias is being threatened. Or maybe not.
According to Ravi Nookala, President of Sony Mobile Communications USA, the company is "not worried about it" -
it
being the fact that the S5 is also water resistant. CNET talked to Ravi Nookala yesterday, and the exec was quick to mention that Sony "started the waterproof trend."
The Xperia Z, which we're mentioning above, was succeeded by the Z1 and the Z1S, the latter being a US-only variant that's available at T-Mobile since January. Nookala said that the launch of Xperia Z1S was a turning point for Sony in the US, and "sales have exceeded expectations," being "25% above its predecessor."
Both the Xperia Z1S and Xperia Z2 (pictured above) are IP58-certified. Compared to the Samsung Galaxy S5 (pictured below) and its IP67 certification, the two Sony handsets have an advantage, as they are
more waterproof
, if we may put it this way. The Z1S and Z2 can be immersed in water beyond 1m (3.2 feet) for as long as you wish, while the Galaxy S5 is safe only when immersed in up to 1m of water for no more than 30 minutes. You can see
more about how IP rating works here
.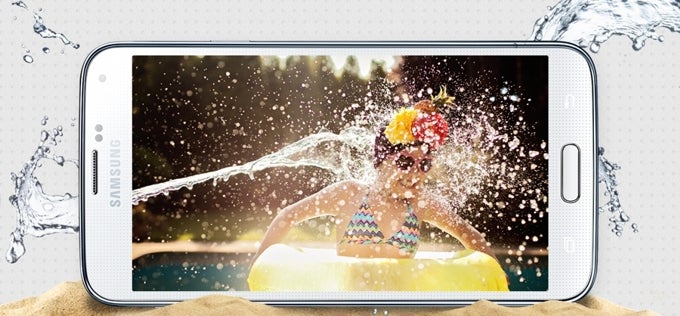 While the Xperia Z2 is expected to be released in March in some markets, it doesn't look like it'll be coming to the US soon. One of the reasons for this is that the Z1S was launched just last month. But Sony may introduce the new Z2 Stateside before FIFA 2014 World Cup debuts (June 12). Ravi Nookala said that Sony smartphones may see a sales boost in June, due to the fact that the company is one of the official FIFA partners for this year's World Cup. As you can see in
our Xperia Z1S review
and
our Xperia Z1 Compact review
, 2014 FIFA World Cup logos are being placed on the smartphones' retail boxes.
Samsung said that the Galaxy S5 would be launched globally on April 11 - so it will be in stores about a month later than the Xperia Z2. Still, the Z2 won't reach US shores before the S5, but Ravi Nookala is confident that, when T-Mobile customers will ask about the S5's waterproof capabilities, salespeople will present the Xperia Z1S as an alternative. Apparently, there are water tanks in about 700 T-Mobile USA locations for store staff to show how the Z1S can still function underwater, and even
take photos while there
. Too bad that this is possible only at T-Mobile.