Sony Xperia Z1S Review
62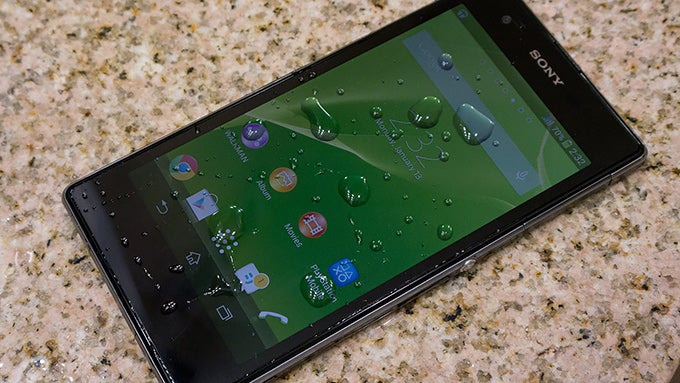 Introduction
Sometimes it sucks being a diehard Sony smartphone fan in the good ol' United States of A-merica. Those Sony fans are undoubtedly dedicated, seeing that Sony's presence in the US smartphone market is nowhere close to the levels of its rivals. In fact, the last major one launched stateside was none other than the Sony Xperia Z for T-Mobile, which came out just close to 6 months ago. Overseas, the
Sony Xperia Z1
proved to be a viable competitor for the busy holiday season, but there was no word about a potential release domestically over here.
Fortunately, Sony isn't waiting any longer to get this new year started with a bang! During CES, they announced the upcoming availability of the Sony Xperia Z1S – a slight variation of the company's flagship smartphone, bound for T-Mobile yet again. Unlike the lengthy time frame between the announcement and actual launch of the Xperia Z last year, Sony surprised many (including us) during this past CES by making the aggressive decision to the release the Xperia Z1S right away. It's no doubt a specs monster like the rest of the stuff out there, but knowing that it's only a slight variation of the Z1, will US consumers be enticed by it – knowing what is on the horizon?
The package contains:
microUSB cable
Wall Charger
User Manual
Warranty Card
Design
It's not everyday we have a flagship smartphone that we can use while taking a shower, so it's surely unique for that. Plus, it doesn't skimp out with the premium offerings.
Following in suit to other smartphones added with a letter "S" to their name, the Xperia Z1S looks and feels much like, you know, the Xperia Z1 from before – so there's not a whole lot too different here. Firstly, we'll give Sony credit for crafting a solid smartphone that has a prominent premium feel to it, which is evident by its glass front and back sides, metallic trim frame, and shiny looks. As much as we appreciate the glass, it's something that attracts a lot of fingerprints and smudges very quickly, so don't be surprised to find yourself wiping it constantly. Not to mention it makes the phone feel slippery and delicate!
For a device bearing a 5-inch display, the Xperia Z1S looks and feels bigger than most other flagship smartphones. Specifically, there's just a lot of dead space on the top and bottom sides of the smartphone. You think they would've chiseled it down a bit with this model, so that it's more form-fitting, but they didn't. Regardless of that, we can't deny that it's more premium than many of the other flagships floating about. Throw in the fact that it has an IP58 rating, which means that it's waterproof in under 4.9 feet of freshwater for 30 minutes, it means that it'll survive a dunk into a pool – something that many smartphones can't say they offer.
In order to keep its waterproof nature, the majority of its ports are tucked away under plastic flaps – with the exception of the 3.5mm headset jack. It's actually exposed, though, Sony says that the port has been treated to protect it from getting damaged. Giving flexibility to the user, the handset is armed with a microSD card slot, a dedicated 2-level shutter key, and a spot for a lanyard. Surely a photo-centric thing, it's packing number crunching 20.7-megapixel auto-focus camera.
Display
Looking spiffy from a straight head-on look, the display's continuing poor viewing angles really diminishes its glow. We were hoping to see an improvement in that front.
Alas! We thought that Sony learned from the last time, but unfortunately that's not the case here. Honestly, the specs are good with this one, as it's blessed with a contemporary 5-inch 1080p Triluminos display – a TFT panel at heart. Certainly it produces a sufficient amount of detail thanks to its 441 ppi pixel density count, but the more pressing matter here is the poor viewing angles we're treated with yet again. From the front, it's vivid and very pleasant, but at slight angles, it washes out to the point that color distortion is evident. Good news is that it handles outdoor situations without much fluff.
Sony Xperia Z1S 360-Degrees View:
Recommended Stories