Sony might not release quad-core smartphones this year
34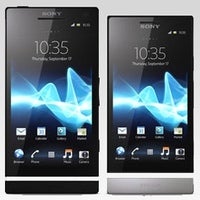 When it comes to dual-core handsets, it took Sony quite a while to release one of its own. The
Sony Xperia S
was just made available for purchase, even though the
LG Optimus 2X
, regarded as
the first dual-core smartphone
, has been around for 14 months already. And now, it seems like the very same thing might happen with quad-core offerings, as Sony is not likely to launch one before the early 2013.
That is what Stephen Sneeden, Product Marketing Manager for Sony, shared with
CNET
Asia during a recent interview. However, he also made a good point, namely that today's smartphones simply do not need quad-core processors just yet. And that is because the performance gain is simply not worth all the extra power consumption. "We're going to join quad-core when we feel that the performance matches the battery efficiency. Because right now we don't feel that [it] is there," were his exact words.
For the time being, Sony will be transitioning to dual-core devices based on the Cortex A15 architecture, which it finds to be superior to today's quad-core options. No specific details were given, but it is safe to assume that the 2012 Sony smartphones will be powered by either NovaThor chipsets made by ST-Ericsson, or Snapdragon S4 silicon.