Sony intros Limited Edition Xperia Z3 devices, but you probably won't be able to buy any of them
19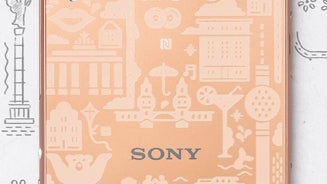 Sony recently released Limited Edition variants of its Xperia Z3, Xperia Z3 Compact, and Xperia Z3 Tablet Compact, all three coming with funky designs on their back plates - inspired by the architectures of Berlin, Tokyo, and Warsaw, respectively.
The Limited Edition Xperias were given new looks thanks to the work of three different designers, who've gathered city landmarks in the illustrations seen on the rear of each device: "Xperia Z3 for Berlin", "Xperia Z3 Compact for Tokyo", and "Xperia Z3 Tablet Compact for Warsaw." It looks like only 33 of each are available, and you probably won't be able to get any of them outside of Germany.
You can check out the Limited Edition Xperia Z3, Z3 Compact and Z3 Tablet Compact in the slideshow below. Additionally, to find out more about the regular versions of these Xperias, you can read our
Sony Xperia Z3 review
,
Sony Xperia Z3 Compact review
, and
Sony Xperia Z3 Tablet Compact review
.
Next week, at CES 2015, Sony will likely
announce new Xperias
, but we don't know if we're going to see new smartphones, tablets, or both. Whatever happens, we'll be here to let you know.