Sony could unveil its first mobile games on December 7
6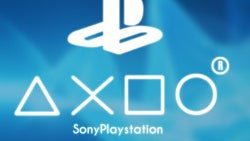 The creation of the
ForwardWorks studio
by Sony is about to show its benefits, as the Japanese giant is expected to announce its first mobile games next month. Sony's second endeavor in the mobile gaming space is likely to get very serious beginning 2017 though.
According to WSJ's Takashi Mochizuki, Sony plans to announce its upcoming games and partners companies for the smartphone game project on December 7. He also mentions that the first games will hit Japan initially, so they might not go worldwide until next year.
Previous reports
claimed Sony's ForwardWorks is likely to launch up to six PlayStation games on both the Android and iOS games by March 2018. Although some, or all, of these games will be officially unveiled on December 7, they might not be ready for launch until next year.
Bringing PlayStation games to mobile platforms could be a more complex endeavor than developing a completely new title from scratch. That might be one of the reasons Sony's studio needs a bit more time to launch its first smartphone titles.
The good news is gamers will have only to gain since Nintendo has big plans for the mobile gaming industry as well.
With the upcoming release
of Super Mario Run on iOS, Nintendo is likely to steal the start, but Sony has enough time for a comeback if the company really wishes so.