Sony to bring at least five PlayStation games to iOS and Android by March 2018
11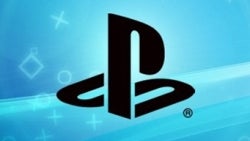 According to a new report published earlier today in the Wall Street Journal, Sony's PlayStation arm has officially announced that it is planning to bring a number of PS games to Android and iOS by the end of Q1 2018.
Sony's ForwardWorks subsidiary plans to release five or six PlayStation games for the two most popular mobile operating systems by March 2018. Unfortunately, more details, such as when first titles are going to launch, are currently unknown.
The Wall Street Journal Notes that mobile gaming draws in considerably more revenue in Japan compared to console gaming. Given this switch in popularity, it makes sense for Sony to (at least) attempt to cater to this new trend, especially given the company's position in the gaming industry.
All of these games will get an initial launch in Sony's home country of Japan before launching in other markets around Asia. Sadly, there's no word on when we could expect these to launch in the United States and Europe. Earlier this year, reports argued that mobile games have earned more money than PC and console games in the US for the first time in history. As such, it would definitely make sense for Sony to eventually launch its games on Apple's and Google's home turf as well.
Unfortunately, there's no word on which Sony PlayStation titles will get Android and iOS ports first. Reasonable guesses include titles such as The Last Guardian, IQ: Intelligent Qube, and Hot Shots Golf.
In closing, it should be noted that Nintendo, Sony's biggest rival in the gaming industry, has already announced its intention to launch several games on Apple's iOS platform in the future. In other words, the classic Sony vs Nintendo war is soon about to expand to the mobile battleground. From an end-user perspective, this is great news as increased competition can only raise the bar in terms of quality and features.
What do you guys make of this? Which classic PlayStation games should Sony bring to Android and iOS first?
Recommended Stories