Sony announces a stainless steel version of the SmartWatch 3, pushes new Roxy limited edition SmartBand
24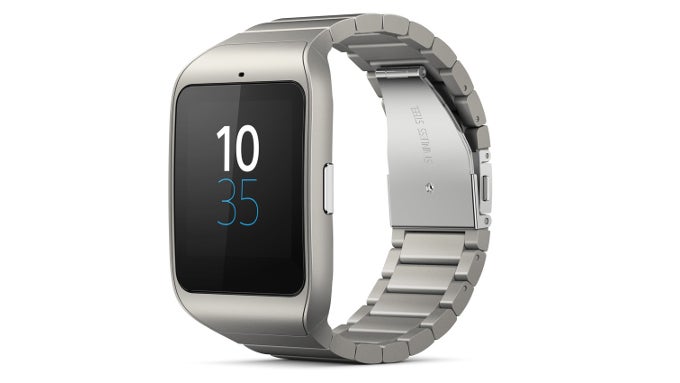 While we're sure that most of you will agree that the smart wearables industry hasn't gotten far enough in the last year or two, that doesn't seem to be stopping companies like Sony from continuing to push the frontier. But though the company used CES 2014 to unveil two new wearable gadgets – the SmartWatch 3 and the SmartBand – this time around it is only pushing an update to the two.
Starting with the dust- and water-proof (IP68) SmartWatch 3, Sony today announced a new stainless steel version at CES 2015, but the new material is about where the differences with the standard wearable end – everything on the inside is identical. This means the same square, 1.6-inch TFT LCD transflective display with a 320 x 320 pixel resolution (283 ppi), the same quad-core processor, 512MB of RAM and 4GB of internal storage. Also on board is a 420 mAh cell that will give you up to 2 days of "normal" usage. Sony is also introducing a holder for the SmartWatch 3 so that you can keep and customize it with different straps that suite the occasion – any 24 mm one will work with it.
Turning to the SmartBand SWR10, we're looking at design changes an nothing more, and not for the standard model, either. Instead, Sony has developed a limited edition model in collaboration women's fashion brand ROXY. The cobalt blue wristband also has a curvy shape, unlike the original it is based on.
Lastly, and this is related to both devices, Sony has built a website to complement its existing Lifelog app that keeps track of your daily activities and fitness via wearables such as the above, and is opening up the app's API so that other third-party developers (like the ones behind IFTTT and Habit Monster) can also add to the experience.