Sony aiming for the second spot in the tablet market, might hit a few bumps along the way
4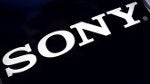 Earlier this year during CES, Sony made the bold statement that it was going to step into the booming tablet market. Even bolder was the company's intention to be second only to Apple and the iPad in terms of tablet sales by the end of 2011. Now, however,
industry analysts are rather pessimistic about the future of Sony's tablets
and are saying that the company might not be able to cope with the competition.
Sure, the upcoming Sony Tablet S1 and Tablet S2 (
Tablet S
and
Tablet P
, if you will) may have their differentiating factors, such as the ability to play old school PSone video games. Their looks set them apart from the competition as well – the Tablet S1 has a uniquely-shaped body that allows for a better grip and the Tablet S2 boasts a dual-screen folding design. What disturbs market analysts, however, is the fact that
the devices might be priced too high
– somewhere near the $600 mark, which may very likely lead to sales figures much lower than Sony is anticipating. Furthermore, the S2's extravagant clam shell form factor will very likely be the reason for the device to fail entirely, according to industry experts.
In comparison, a 16-gig Wi-Fi-only model of the
Samsung GALAXY Tab 10.1
can be yours for around $500, which is just as mush as a Wi-Fi-only
iPad 2
with the same amount of storage is going to cost you. If the Sony Tablet S1 and S2 are to compete with the big boys, they better bear an adequate price tag and pack enough features to make them stand out. Otherwise, it would not be surprising if they follow into the steps of the
HP TouchPad
soon after their debut.
For those who need a refresher, both the Sony Tablet S1 and Tablet S2 run Honeycomb and are equipped with a dual-core Tegra 2 chipset clocked at 1GHz. The S1 packs a 9.4-inch touchscreen while the S2 offers two 5.5-inch displays. Both tablets are expected to be unveiled on September 7, during IFA in Germany, which is also when their retail price is likely to be announced.