The Sony S2 Android tablet will launch as the Sony Tablet P
2
Remember that cool looking clamshell tablet that Sony was calling the S2? A source for Engadget has leaked some more information on the device, including its
new moniker, the Sony Tablet P
. According to the tipster, the Sony Tablet P will have a Tegra 2 processor under the hood, spreading dual-core lovin' throughout the device, which will also have 512MB of RAM. As we
reported
, Android 3.2 will be running the show. 4GB of storage come out of the box along with a included 2GB microSD card. The Sony P2 will offer 4G and Wi-Fi connectivity and at 370 grams is much lighter than the 601 gram Apple iPad 2, although it weighs more than the Kyocera Echo. A front-facing .3MP camera will let you see yourself constantly, or allow you to engage in video-chat.16GB and 32GB models will be available.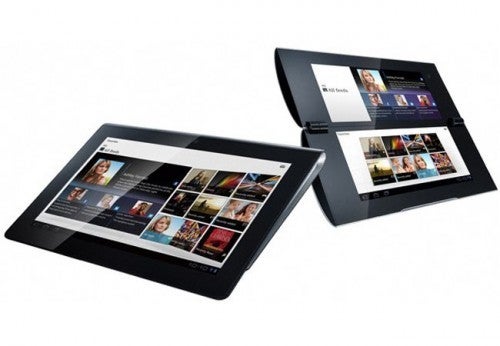 The Sony Tablet S (L) and Sony Tablet P (R)
The other Sony Tablet, previously known as the S1, is
now the Sony Tablet S
and has a more standard tablet-type form factor and will feature Wi-Fi connectivity only. Like the Sony Tablet P, this device will have both 16GB and 32GB versions, a dual-core Tegra 2 processor and a front-facing .3MP camera. Unlike its more unorthodox looking brother, the Tablet S has 1GB of RAM and weighs 600 grams. As with the Sony Tablet P, Android 3.2 will be installed.
Unfortunately, there is no word about pricing or a launch date. Retailers have allegedly been told to stand by for some more information expected to be released soon, which means we could be hearing more about these two tablets shortly.
source:
Engadget