Sony Xperia Z5 IFA 2015 event liveblog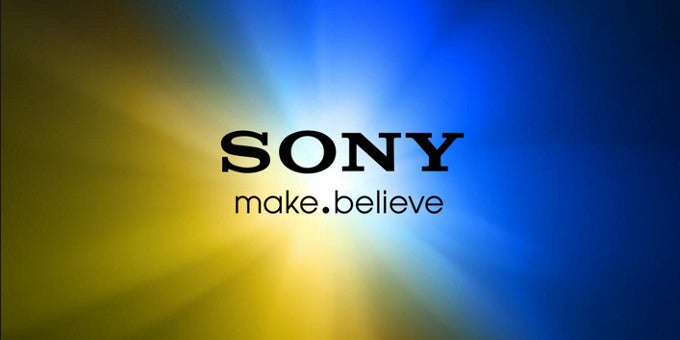 Sony is rumored to have brought the big guns at IFA 2015: an all new Sony Xperia Z5 family is waiting to get officially revealed and rumors claim that among the new phones are the Xperia Z5 Premium, Xperia Z5 and Xperia Z5 Compact.
The Sony Xperia Z5 Premium is definitely the phone to watch among these three: it's rumored to become the first smartphone with a 4K Ultra HD display (3840 x 2160 pixels of resolution). Do you really need such a high resolution on a phone? That's an open question and we certainly hope that Sony provides a reason that is different that 'more for the sake of having more'.
Apart from that, the new Xperia Z5 is expected to arrive with the regular bump in processor and performance, and we're also stoked about the new Xperia Z5 Compact that is expected to feature a top of the line chip in a compact body. Isn't the latter something that's been sorely missing from the smartphone world?
Let's see if all of those predictions come true. Follow our liveblog of the Sony Xperia Z5 IFA 2015 official event right here.
Live event tracker
| | |
| --- | --- |
| 09:43 | Stay tuned - we're rushing straight towards the Xperia hands-on area |
| 09:43 | We'll be updating you on further news about Sony mobile products, but it seems that for the moment we can wrap it up here! |
| 09:42 | That was a very brief introduction for a hugely exciting device such as the Xperia Z5 Premium, don't you think? |
| 09:41 | And it's a wrap about phones, next up is music |
| 09:41 | 5.5-inch 4K UHD display on the Sony Xperia Z5 Premium #sony #ifa2015 |
| 09:40 | Sony Xperia Z5 Premium is real! The world's first 4K smartphone |
| 09:40 | Sony Xperia Z5 Compact is also official! 4.6-inch display, no compromise on the flagship features |
| 09:40 | Fingerprint button embedded in the signature lock key on the side of the Xperia Z5 #sony #ifa2015 |
| 09:39 | Yes, the Sony Xperia Z5 is still water-proof |
| 09:38 | 2-day battery life on the Sony Xperia Z5 #sony #ifa2015 |
| 09:37 | Addresses the issue of shaky videos thanks to the new Steady Shot Advanced image stabilization. Does this mean OIS? |
| 09:37 | It's an Exmor RS image sensor |
| 09:37 | Sony Xperia Z5 has a 23-megapixel camera #sonyifa #ifa2015 |
| 09:36 | Clear image zoom allows 5x zoom without damage to quality |
| 09:36 | Feature made possible after collaboration with the Sony Alpha team |
| 09:35 | Sony Xperia Z5 world's fastest auto focus #sonyifa #ifa2015 |
| 09:35 | Made to address camera frustrations: new auto-focus speed of 0.03 seconds, the world's fastest auto-focus |
| 09:35 | "Best camera created specifically for a smartphone" |
| 09:35 | The Sony Xperia Z5 is official |
| 09:34 | New flagship smartphone! |
| 09:32 | By the way, that's all old news. Still waiting for the Xperia newcomers... |
| 09:29 | Talking up the Sony RX10 digital camera now. We're hoping to hear more about the phones soon! |
| 09:26 | Sony has been leading the mirrorless market in Europe in terms of unit sales and sales volume |
| 09:26 | Next up: digital imaging |
| 09:25 | |
| 09:25 | "HDR contains 10 times wider dynamic range of brightness" Sony CEO Kaz Hirai notes about Sony TVs #sonyifa #ifa2015 |
| 09:25 | Sony is partnering with Amazon Video to bring more HDR programming to the company's TVs |
| 09:24 | Sony is bringing HDR to TVs |
| 09:23 | Kaz Hirai on stage |
| 09:23 | 4K processor X1 is at the base of clarity and color accuracy of Sony TVs |
| 09:22 | New TVs have been particularly well received because of their design |
| 09:21 | Now, Sony talks TVs and recent achievements there - more than doubled sales in Europe |
| 09:21 | "A lot of potential for innovation in the Consumer Electronics space" |
| 09:20 | Sony promises to unveil new concepts about how you entertain yourself, let's see what they got |
| 09:19 | 3.5 years ago Sony started a restructuring and now the CEO believes Sony is entering back a period of growth |
| 09:18 | |
| 09:18 | Sony President and CEO Kaz Hirai is up on the stage |
| 09:18 | "Ladies and gentleman, please welcome Kazuo Hirai!" |
| 09:17 | |
| 09:16 | Apparently you can use your PlayStation gamepad as a boomerang. Don't try this at home! |
| 09:16 | Sony is showing a neat animation walking us through a history of Sony products |
| 09:15 | And the event is about to start in just 2 minutes! Tighten up your seat belts! |
| 09:02 | Which of the three rumored phones are you most excited for: Z5 Premium, Z5, or Z5 Compact? |
| 08:59 | Here's the latest leak, fresh off the mill right before the event |
| 08:54 | 1,2, check! We're about to enter the official Sony Xperia themed IFA 2015 event! First 4K phone, a new Z5 Compact, and more as per rumors! |