Sony Xperia Z3 Compact vs its mini rivals: size comparison showdown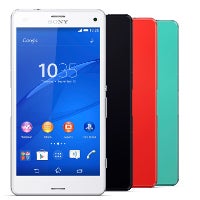 It's hip to be "mini" these days – devices that were considered "regular" a year or two ago, are now called "compact" or "mini" and are a downsized version of a larger flagship. Usually, these pack hardware specs that are nothing to write home about, but Sony decided to make a difference with the
Xperia Z1 Compact
. Well, the manufacturer just unveiled a successor to the munchkin.
Contrary to what sound logic suggests, Sony decided to skip a generation and instead of an Xperia Z2 Compact, it unveiled the
Z3 Compact
, a smaller version of the
Xperia Z3
, its newest flagship. With dimensions of 127 x 64.9 x 8.6 mm and weight of 129 gr, it's a worthy heir to often-lauded Xperia Z1 Compact.
As it's flying in the lightweight "mini" category, we decided to make the Xperia Z3 Compact wrestle against a slew of its more popular rivals in the same compact segment and check out which one is the most pocket-friendly one. We are talking about a showdown with the petite versions of formidable flagship devices – the ones in question are the
HTC One mini 2
, the
Samsung Galaxy S5 mini
, and, of course, its predecessor, the power-laden Xperia Z1 Compact.
Oh, and we've also added some other, pretty notable devices that might be considered compact - Apple's latest smartphones, the
iPhone 5s
and
5c
, as well as Samsung's
Galaxy Alpha
.