Deal: Unlocked Sony Xperia XZ2 Compact is now $50 cheaper
9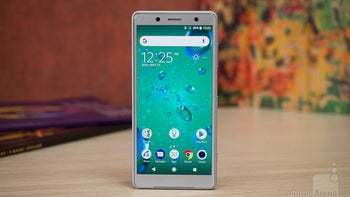 If you need a high-end Android phone that doesn't have a huge display, the
Sony Xperia XZ2 Compact
is arguably your best choice of 2018. Officially released in the US last month, the XZ2 Compact can now be purchased for $599.99 - that's $50 off its normal price ($649.99).
B&H is the only retailer that's selling the unlocked Sony Xperia XZ2 Compact for $599.99, US warranty included. However, this price is valid only for the Moss Green version of the phone. If you want to get the handset in other colors - Black, White Silver, or Coral Pink - you'll have to pay the full $649.99 price.
The unlocked Xperia XZ2 Compact is fully compatible with AT&T, T-Mobile, and even Verizon Wireless, but it does not work on Sprint and US Cellular.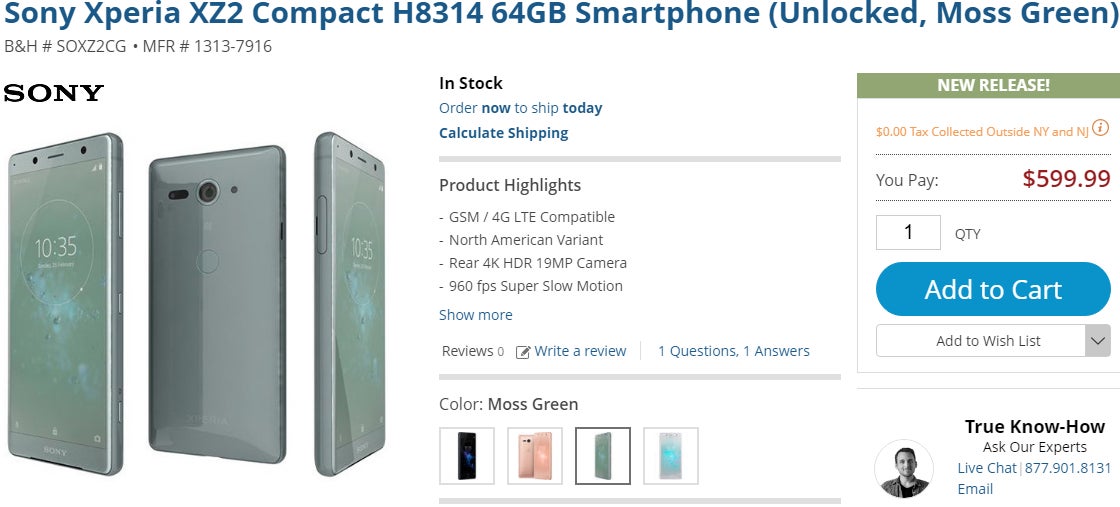 Powered by Qualcomm's latest and greatest Snapdragon 845 processor, the Sony Xperia XZ2 Compact runs Android Oreo and sports a 5-inch display with 1080 x 2160 pixels - as you probably know, a screen of this size is a rarity on modern high-end smartphones (at least in Androidland). You can take a closer look at Sony's newest
mini
handset in our
Xperia XZ2 Compact review
. To buy the phone for $599.99, visit B&H via the source link below (this deal is likely short-lived, so you may want to act fast).