Qualcomm: Sony Xperia XZ Premium is the first commercial phone powered by the Snapdragon 835
30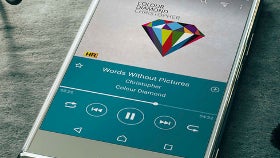 Announced earlier today at MWC 2017, the
Sony Xperia XZ Premium
packs many high-end features, starting with a 5.5-inch, 2160 x 3840 pixels (4K) display, and an octa-core
Qualcomm Snapdragon 835
processor. While XZ Premium is not the world's first smartphone to have a 4K display (this honor belongs to the
Xperia Z5 Premium
), it will be the very first commercial handset to use a Snapdragon 835 chipset.
Qualcomm itself is confirming that the Xperia XZ Premium will be the first Snapdragon 835-powered handset to hit the market. This likely means that the Sony phone will be available to buy before Samsung's
Galaxy S8
(which is expected to use the Snapdragon 835 in the US).
Sony said that the Xperia XZ Premium would be released sometime this spring (and we mean the Northern Hemisphere spring, March - May). At the same time, rumors have it that the Galaxy S8 will be launched on April 21 - if that's true, the XZ Premium should hit shelves in less than 2 months from now.
Built on a 10nm process, the Snapdragon 835 is faster, yet more power efficient than any previous Qualcom processor. Coupled with the 4 GB of RAM onboard, the Snapdragon 835 will definitely help the Xperia XZ Premium run smoothly in all scenarios. To find out more about the new Sony flagship phone, check out the links below.
source:
Qualcomm