Sony Xperia XR (XZ) and Xperia X Compact to be launched on September 24th?
6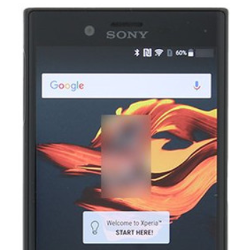 A tweet from tipster @Ricciolo1 hints that Sony will be releasing the Xperia XR (aka XZ) and the Xperia X Compact on September 24th. The tweet mentions that Sony will be releasing Style Covers on that day, and adds that "they're not alone." That last comment seems to infer that the new phones will be released on the same day. The handsets are expected to be
unveiled on September 1st during the manufacturer's IFA event
.
Sony's own website
confirms the existence of the Xperia XR (although under the XZ name) and the Xperia X Compact
. The latter will keep Sony's tradition of offering flagship-type specs in a smaller body. We expect the X Compact to carry a 4.6-inch screen with an unknown resolution. A Snapdragon 820 chipset is under the hood, equipped with a quad-core CPU and the Adreno 530 GPU. A 23MP snapper is expected on the back of the phone, with a 13MP camera in front that will shoot selfies and handle video chats. A 2700mAh battery will power the whole shebang, and a Type-C port will be aboard.
The Sony Xperia XZ is expected to come with a 5.2-inch curved 2.5D glass display and a Type-C port. Historically, it should share the same chipset and camera found on the Compact version of the phone. And despite its name, the X Compact is based on the Xperia XZ, not the Xperia X.
Sony's website also says that the new phones will offer "photos without blur." That could indicate that for the first time, Sony will add OIS to its rear cameras. We should know much more next week after Sony holds its IFA event. If you're interested in Sony's new phones, check in often during the weekend since we might see some last second leaks.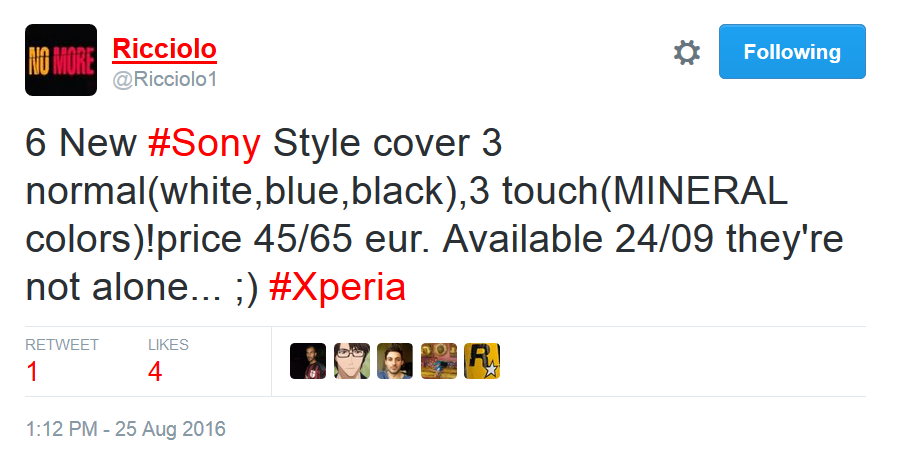 Sony's Xperia XZ and Xperia X Compact are tipped to launch on September 24th
source:
@Ricciolo1