Sony Xperia T starts to get updated in the U.K. to Android 4.1.2 via O2
11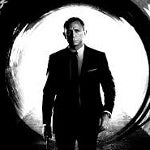 You would have thought that the James Bond phone would first receive the Android 4.1 update in the U.K. After all, who represented the U.K. with more class and style than the debonair spy? But alas, it was not to be. A few days ago, we told you that
users of the Sony Xperia T in Germany, The Netherlands, Saudi Arabia and some other countries, were reporting that their devices were receiving the Android 4.1 update
. At the time, we noted that the U.K. was one of the countries that
had yet to receive
Jelly Bean for the model.
Sony Xperia T
are excitedly revealing the news that their handset
is getting updated to Android 4.1.2
. The new features that Google packs with the OS include the smooth lag-free scrolling of Project Butter, and the useful and timely information sent to you by Google Now. With the latter, things like traffic reports for your daily commute, sports scores, stock prices and the weather are sent to you when you need to know them. For example, you can have the traffic for your drive to the office sent to you every morning at exactly the same time. The expandable notifications feature in Jelly Bean lets users save time by taking action directly from the notification screen. Miss a call? Instead of having to open up the dialer, you can just return the call from the notification page.
Sony has thrown some of its own changes into the mix, such as a new music player, a new photo gallery and some new video apps. Also, some minor changes have been made to the stock launcher. The update is coming to the phone OTA, which means you should see a notification when its ready to be downloaded. You can also see if it arrived by going to
Menu
>
Settings
>
About
>
Software Updates
>
Check now
. These updates often take weeks to hit everyone, so if it did not hit your device today, or even tomorrow or the day after that, don't panic. Eventually your Sony Xperia T will get Android 4.1.2 and you can go back to using your Goldfinger on the touchscreen.
source:
O2
,
Eurodroid
via
AndroidCentral