Sony Xperia M4 Aqua officially available in the US for just $199.99 (unlocked)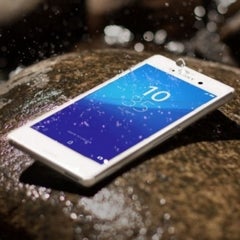 Sony today revealed that its
Xperia M4 Aqua
is officially available in the US for only $199.99, unlocked. We're talking about the 16 GB US version of the handset here, not
the 8 GB international one
, which has been available to buy via Amazon since June, being sold without US warranty.
$200 is not a brad price for what the Xperia M4 Aqua has to offer, starting with the fact that it's a dust- and water-resistant smartphone - we don't get to see many of these at this price point. Running Android Lollipop, the M4 Aqua sports a 5-inch display with 720 x 1280 pixels, and is powered by an octa-core Qualcomm Snapdragon 615 processor. Other features include a 5 MP front-facing camera, 13 MP rear camera, 2 GB of RAM, microSD card support, and a 2400 mAh battery. There's also US LTE connectivity on board (compatible with AT&T and T-Mobile, but not with Verizon and Sprint).
The Xperia M4 Aqua
will be updated to Android 6.0 Marshmallow
, but it's not clear exactly when that's going to happen. Check out our
Sony Xperia M4 Aqua review
for a closer look at the smartphone.
Sony Xperia M4 Aqua
sources:
Amazon
,
Sony
(Twitter)