Sony Vice President talks about the Xperia Z4 smartphone, says the Z3 series is still doing very well
63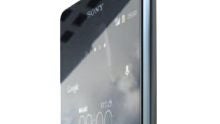 While Sony didn't announce the rumored
Xperia Z4
smartphone at MWC 2015 this month, it introduced the
Z4 Tablet
, thus indirectly confirming that there will be a Z4 handset in the future. To further confirm the upcoming arrival of a new flagship smartphone, Tim Harrison, Sony Mobile's Vice President of Global Communications & PR, recently told British website Trusted Reviews that the "Z4 is the next-generation of product that we'll be announcing."
The Sony official didn't say exactly when the Z4 handset would be released, but he mentioned that the company hadn't moved to
a 1-year release cycle
- thus, we should expect to see the Xperia Z4 hitting shelves before September (as you may know, the
Xperia Z3
was introduced in September last year).
Speaking of the Z3, Tim Harrison says that the entire Z3 series (including the 5.2-inch flagship model, the
Z3 Compact
, and the
Z3 Tablet Compact
) is "doing really well in the market, and there is still quite a considerable amount of interest in those particular products."
Another Sony official, Pierre Perron, Vice President for Western Europe, told The Inquirer that the company won't launch a new flagship smartphone "just for the sake of it."
"The innovation is not so much about launching and announcing a flagship with more and more megapixels and so on, it's about how can you make consumers' lives more innovative and more relevant as we go forward. [...] We will continue to launch beautiful hardware but it's not the only thing anymore. The story is beyond that. It's whether you are expanding consumer experiences beyond a technology standpoint, making sure these experiences are available to as many consumers as soon as possible, even to those who bought products six months ago," said Pierre Perron.
The bottom line is that, for now, Sony can't tell us when the Xperia Z4 will be released, but it's likely that this will happen in the summer -
just as previously rumored
. The new flagship smartphone should be powered by a Snapdragon 810 processor, and
might have to versions
: one with a 1080p display, and another one with a Quad HD (1440 x 2560 pixels) screen.
sources:
Trusted Reviews
,
The Inquirer
via
Xperia Blog