Sony unlikely to unveil the Xperia Z4 at MWC 2015, goes back to a 1-year release cycle?
34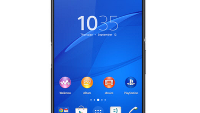 Of the trio of major flagship releases expected to take place soon, Sony's Xperia Z4 is the device we've been hearing the least about – and by far. In comparison, Samsung's Galaxy S6 and S6 Edge have been occupying most of our attention, with HTC's upcoming One M9 (Hima) coming in second. Considering Sony's history of leaks coming from all directions, we've often wondered if that meant that the company is not quite ready to release Z4.
Well, according to unknown sources for the
Xperia Blog
, that's exactly what's going on. Apparently, while the Japanese maker will attend MWC 2015 and have its own booth at the site, it won't be holding a major event, suggesting that the Xperia Z4 is scheduled to break cover later in the year.
Now, this is particularly interesting considering Sony's controversial decision to switch to a 6-month flagship release cycle. The company claims that the reason for that is simple: it allows it to better respond to changing tech, and continuously offer the best there is to its customers. It could turn out, however, that Sony has realized that this strategy is hurting sales, not helping them, especially given how much trouble the company is having with distribution.
According to our survey results from June last year
, most of you agree that this is folly, too – some 70% of poll-takers said that they prefer slower, but more thorough releases.
If true, do you think Sony is doing the right thing?