Sony SmartBand to beat the Gear Fit to market, available in March
13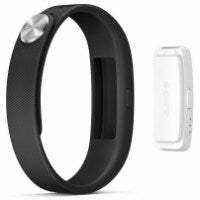 The biggest news from Sony so far at MWC has been the unveiling of the Xperia Z2, but that isn't the only news that the company has to offer. Sony is also getting ready to release its
SmartBand
and Core system along with its
Lifelog
app. Most companies are focusing on health tracking, but Sony wants to go a step further into full life logging, meaning social and entertainment logging in addition to health tracking.
Sony has finally announced availability for the SmartBand. The wearable will be released very soon actually. Sony says the SmartBand will be made available in over 60 markets around the world starting in March (though it is still unclear if the US is one of those markets). While March is less than one week away, we doubt the device is coming that soon or else we'd have more information. As yet, Sony still isn't even talking about how much it will cost, but the word when the SmartBand was first shown off at CES is that it will retail for somewhere around 99 euros (~$135).
The SmartBand will be released as model SWR10, and will come with the Core device which is actually the piece that does the tracking work. The Core will be swappable into other wearables that Sony has planned for the future, and works in tandem with the Lifelog Android app. Compatibility is also unknown, but it seems unlikely that Sony would limit it to only Xperia devices. Only the black version of the SmartBand will be available at launch, but more colors are on the way.
source: Sony