Some eye fatique and pain has been linked to Google Glass use
33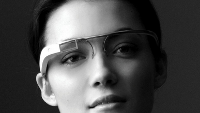 With Google Glass
now being made available to anyone with $1500 to spend
, there are enough issues about pain popping up with the wearable device, that some feel that the connected specs should come with a warning label for users. Most of the issues are occurring to people who are not used to looking upward for long stretches of time.
Google has hired Dr. Eli Peli, a Harvard trained optometrist, to consult with them on issues involving the eyes and the connected specs. When Google placed the lens ahead of, or below the eyes, it obstructed the line of view for Google Glass owners. By situating the lens on the upper right of the eye, it offers Glass users an unobstructed view, but at the cost of experiencing some eye pain.
According to the optometrist, the connected specs are designed for users to take quick glances through the lens to view maps, taking a picture or reading text messages. They are not designed to be used to view a streaming movie from Netflix. But Dr. Peli says that when people buy Google Glass, the first thing they do is continually use the specs and play with the settings. The Dr. admits that this happened to him as he suffered from the same pain that many new users experience. Dr. Peli says that the pain falls short of being a headache. Instead, he describes it as a "discomfort in the eye muscles." Most users find the pain going away after one to two weeks of Glass use.
Google has not published any warnings with the device, something that probably will need to be addressed. Chris Barrett, who at one time was a big fan of the wearable, had to stop using Glass because of the pain he experienced. Part of the problem is that Glass forces you to stare at an area that most people are unaccustomed to looking at.
"When anyone gets a new pair of glasses or starts wearing them for the first time there is always an adjustment period until people get used to them. For some it's the same with Glass. We encourage Explorers to ease into Glass, just as they would a new pair of glasses. As we note in our Help Center, Glass is designed for micro-interactions, not for staring into the screen, watching Friday night movie marathons or reading 'War and Peace."-Google
As for Google's response, the company says that the pain is similar to the discomfort felt when someone uses a new prescription lens for the first time. And Google agrees that the connected specs are designed for what Google calls "micro-interactions," not to read
War and Peace
.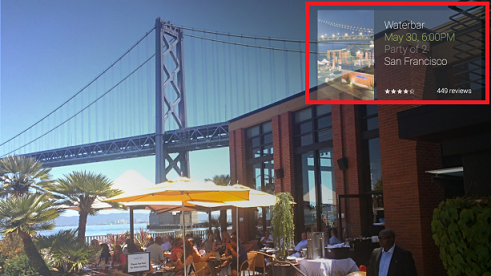 Looking into the upper right corner at Google Glass' screen is unnatural, causing eye pain and fatigue
source:
BetaBeat
via
AppleInsider