Google Glass now in open beta and on sale to anyone
16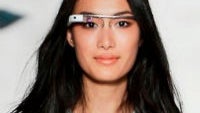 Google has been slowly ramping up the Glass Explorer program, but today marks a big shift in that beta program. No longer do you need to get an invite, or jump in on the fun during a
one day sale
. Google has opened up the beta program to everyone, which means anyone can buy Glass (assuming you have $1500 in disposable income). One good part of the deal is that Google is offering any of the Glass frames or shades for free when you drop the $1500 on Glass. That's a pretty significant deal considering the Titanium collection frames are $225 and the shades are $150.
Interestingly, one of the options is already listed as "Out of Stock". All colors are available, except for the Charcoal Glass with the Bold Titanium frames. The frames match the color of the Glass unit with the earpiece of the frame. This seems to indicate that Google is being very careful with how many devices it produces. The plain Charcoal has always been the most popular color, so, it may not be too surprising to see those go out of stock here and there.
If you want to get in on Glass, just head to the link below.