Analysts say that Trump's threat to stick a 10% tariff on the Apple iPhone is a bluff
16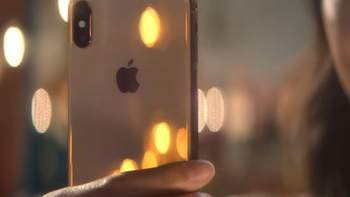 You might recall that yesterday, we told you that President Donald Trump told
The Wall Street Journal
that
he was considering imposing a tariff on mobile phones imported from China
. While he said that these connected handsets could be subject to a 10% or 25% tax, Trump also stated that the American public could afford a 10% tariff placed on the Apple iPhone. Even though the phone is designed in the U.S., it is assembled in China and shipped to the U.S.
According to CNBC
, not every analyst believes that Trump is seriously considering hitting the iPhone with a tariff. UBS estimates that a 10% tariff on Apple's best selling product would cost Apple $1.5 billion in earnings. At 25%, the hit to Apple's earnings would be $3.8 billion. As a result, the investment banking firm told clients in a note disseminated today that Trump's threat "could simply be a negotiating tactic ahead of the G20 Summit later this week."
Securities firm Wedbush agreed with UBS, telling its clients that the comments from the president were just part of "a broader negotiation with China as talks heat up over the next week." Additionally, the firm sees Apple "firmly implanted in China as a core production factory and ultimately we would not see this dynamic changing in the foreseeable future."
But Bernstein's Tony Sacconaghi said on CNBC that 25% of Apple's revenue could be hit with a 10% or 25% tariff. Sacconaghi added that if Trump decides to continue the trade war with China, the latter could turn around and make life miserable for Apple by disrupting the company's supply chain.
"Could they try to disrupt Apple's supply chain in some way? Could they not authorize new phones for sale in the country? There are many things that China could do and that could ultimately be even more devastating."-Tony Sacconaghi, analyst, Bernstein
Apple shares closed down .2% to $174.24 on the day, but rose .8% to $175.69 in after-hours trading.