Some OnePlus 7 Pro users received a strange notification today
10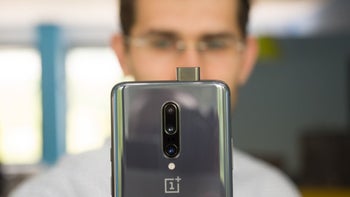 You can excuse
OnePlus 7 Pro
owners if they seem a bit confused today. Several owners of the device posted screenshots online indicating that they had received some sort of strange notification that can best be described as gibberish. One screenshot
embedded in a tweet posted by Twitter user Nicole Scott
(@Nicole_Scooter) shows a notification that could have been written by alien beings.
Before you get concerned about an invasion, we can tell you that it is absolutely okay to put down the tin foil.
OnePlus first tweeted out a statement
apologizing for the error and stating that it would investigate. Then it followed up this afternoon with a post on its forum that explained what happened in depth. Apparently, OnePlus' OxygenOS team was conducting a software test related to the upcoming Android Q update. An error made by the team accidentally sent out a "routine test message" to some OnePlus 7 Pro devices.
"We sincerely apologize for the two accidental notification push messages that some OnePlus 7 Pro users received 2 hours ago.

As soon as we noticed the mistake, we performed a round of in-depth investigations with the related teams to identify the cause. The push messages occurred while the OxygenOS team was conducting a software test for the upcoming Android Q system update. Due to an error during the testing process, we accidentally pushed a routine test message to some of our OnePlus 7 Pro OxygenOS users."-OnePlus
OnePlus says that it uses the notification push function as a "survey tool" to gauge feedback that helps them improve user experience. OnePlus says that it used Google Firebase Cloud Messaging to send the notification and that customers' personal data was not at risk. Still, the company said that it will follow new procedures in the future to prevent a repeat of what happened today.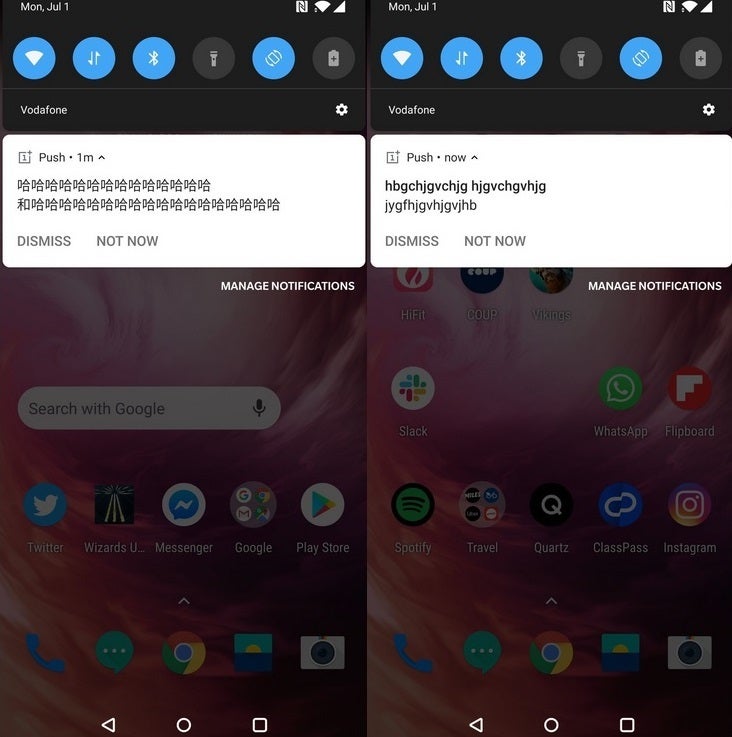 Examples of the garbled notifications received today by some OnePlus 7 Pro users
Recommended Stories