Some Nexus 5 orders shipping faster than expected
54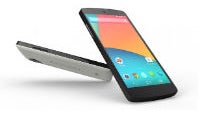 The initial production run of the Nexus 5
sold out pretty quickly
, meaning that those who were a little too late to the party when ordering their new device started to see notices that their purchase might not ship for upwards of 2 to 4 weeks. And, a couple days ago, we saw straight from Google that it was covering its bases even more by saying that there might be
delays in shipping
.
But, we're hearing reports that some orders are actually shipping much faster than Google expected. We have heard from multiple sources that orders placed when the Nexus 5 product page quoted shipping times of 3 to 4 weeks are actually beginning to ship already. Some have said that their handsets are scheduled to be shipped this week, which is quite a bit sooner than the 3 to 4 weeks that was expected.
Of course, there is a fair chance that some people are just getting lucky, and we can't assume that too many people will be seeing early shipping times similar to this. It does seem to indicate that Google was trying to be very conservative with supply and shipping times after all of the troubles that we saw with last year's Nexus 4 launch.
Thanks to those who tipped us!