Some Best Buy stores get their Samsung GALAXY Nexus stock, but keep it on the DL
13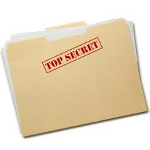 It seems that some Best Buy locations are receiving their inventory of the
Samsung GALAXY Nexus
today. A confidential document was leaked and photographed and states that a launch date is still pending. As a result, no Best Buy store is supposed to sell the phone or even acknowledge that the device is in the back room
until a launch date is released
.
If a Best Buy customer should wander into the store and inquire about the first Android 4.0 handset, reps are being told to tell a little white lie by responding that, "
Information should be available soon on the GALAXY Nexus. However, we don't currently have information to share
." As the memo points out, anyone who passes along information that is deemed confidential will be
shot
violating the
Best Buy Confidentiality Policy
.
If you find yourself in a Best Buy store before Friday, you can go up to the reps working cell phones and ask them when they will be launching the GALAXY Nexus. You might even ask them if they have the phone in stock. But just know that you probably won't get a truthful answer until the launch date has been released. After all, Best Buy reps have been trained to give you only their name, rank and serial number.
source:
AndroidCentral