Some Apple iPad Pro units become unresponsive while charging
55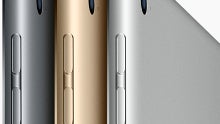 The
Apple iPad Pro
launched last Wednesday, completing a journey
that started with rumors from all the way back in 2013
. Apple CEO Tim Cook sees the iPad Pro
as a device that replaces PCs (but not Macs)
on the desktop. As we told you the other day, Apple co-founder
Steve Wozniak, a man who knows a thing or two about the computer industry, disagrees
.
One thing that Cook and The Woz can both agree on: if the iPad Pro doesn't work, it won't be replacing anything on a user's desktop. And right now, there are some complaints being posted across the internet claiming that the tablet is freezing, or otherwise becoming unresponsive while being charged. In most cases, a hard reset is required to turn the slate back on.
According to some iPad Pro owners, after the hard reset the battery reads 100%. The complaints posted on the Apple Support Communities are all beginning to sound the same. "
I'm having the same problem. I've charged my new iPad Pro twice and both times it required a hard reset to get it working. Very frustrating
." Another reads, "
I have the exact same issue. When I connect my iPad Pro to the charger for more than an hour, it goes dead. It takes multiple hard resets to bring it back to life
."
Apple is certainly aware of the problem, and tech support has some suggestions to those struggling with this issue. One of the tips is to perform a factory reset using iTunes. Another recommendation is to hold down both the Sleep/Wake and Home buttons together at the same time, for at least ten seconds, to force restart the tablet.
The good news is that the very same thing is taking place to some owners of the
Apple iPhone 6
,
Apple iPhone 6s
and
Apple iPhone 6s Plus
. That would seem to indicate that this is a problem with iOS 9 that could be fixed with a simple software update.
source:
AppleSupportCommunities
via
Reddit