So, the LG G8 is cool and possibly affordable. Yay or nay?
21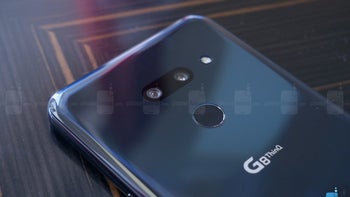 In a day and age where flagships are getting more and more expensive, we kind of wait for price reveals with bated breath. And it seems that one major manufacturer has decided to go against the grain this year and give us a pleasant surprise by keeping its pricing reasonable.
It's the
LG G8 ThinQ
we are talking about. While its price-tag for the US market still hasn't been unveiled, the phone has landed in the South Korean market. And, through some conversions and speculation, we figure the LG G8
should start at about $750
when it lands in the States.
That's pretty cool and hey, the G8 still has some cool new tech in it. Like the Crystal Sound display, or the fact that the handset has almost no openings and no camera bumps.
The question is — are you buying the LG G8 or have you already been seduced by another phone?