So it begins: these three new smartphones do not have 3.5 mm headphone jacks
96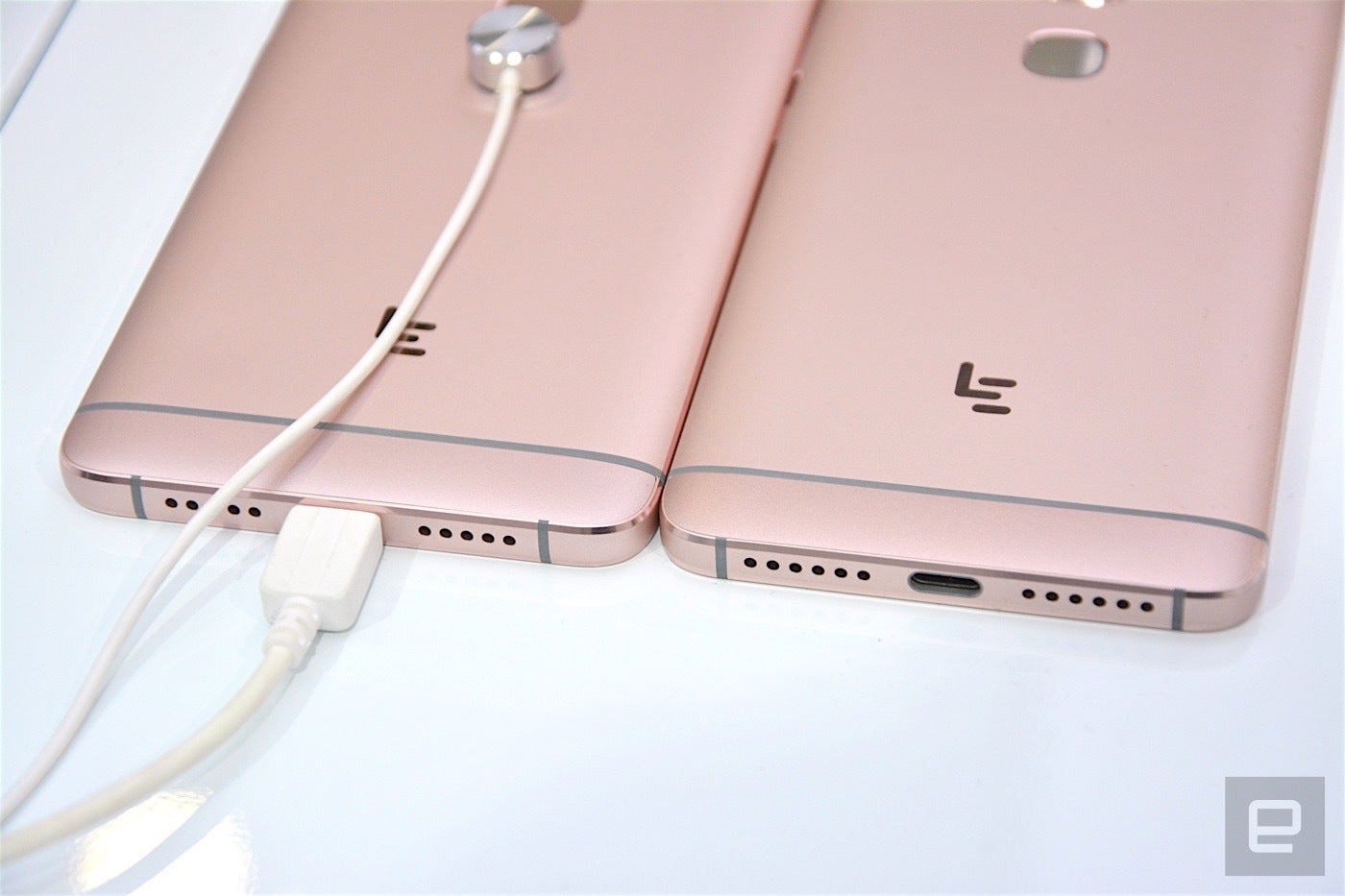 Photo by Engadget
It'd be understandable if you haven't heard much about a smartphone maker that goes by the name LeEco. It's a large tech brand in China, formerly known as LeTV, which currently has
a couple of phones bound for US markets
, but doesn't seem to have any stable footing in the West as of yet. It has, however, managed to get itself noticed on a couple of occasions — by openly
calling Apple a Nazi opressor
, by launching a "bezel-less superphone", which very much had a bezel, and by trying to be an industry first on a couple of occasions — the LeTV One, One Pro, and LeTV Max were the first smartphones with USB Type-C data ports, while the LeTV Le Max Pro was
the first announced
(note: not launched) smartphone to bear Qualcomm's latest-and-greatest Snapdragon 820 chipset.
LeEco is currently holding a superevent in Beijing, announcing a number of different products, among which are three new smartphone models — Le 2, Le 2 Pro, and Le Max 2. The LeEco Le 2 and Le 2 Pro feature 5.5-inch, 1080x1920 pixel displays, 32 GB of internal memory, and 3,000 mAh batteries. The Le 2 has a deca-core MediaTek Helio X20 SoC and 3 GB of RAM, whereas the Le 2 Pro sports a Helio X25 and 4 GB of RAM. Both handsets have 8 MP selfie snappers, with the main camera on the Le 2 has a 16 MP sensor and the one on the Le 2 Pro – a 21 MP Sony IMX230.
The Le Max 2 has a slightly larger display, at 5.7 inches, and makes the jump to QHD resolution (1440 x 2560 pixels). It is powered by Qualcomm's Snapdragon 820 and the very generous 6 GB of RAM, while its storage is pinned at 64 GB, and its battery is slightly bigger at 3,100 mAh. Its cameras are the same 8 MP / 21 MP combo as in the Le 2 Pro, but this time around, the selfie snapper is assisted by an OIS module.
All models feature a metal construction, plastic antenna bands, and a fingerprint scanner on their backs, and they continue to follow that faux-bezelless design with a side-to-side glass panel on the front, which reveals black frames when the phone's display is lit up.
The lack of a headphone jack could become a trend in the near future, as numerous rumors have suggested that
Apple intends to omit the headphone jack
from its upcoming iPhone 7 models. Something that many users dread and have expressed their concerns through social media, forums, and even
an online petition
. Yet, headphone manufacturers are gearing up and getting their
Lightning connector headset models
ready.
To be clear, however, this is not the first time we see a smartphone with no headphone jack. The
Oppo R5
, once known as "The world's thinnest smartphone" was the first handset that only worked with a USB headset, and, in all honesty –
we didn't enjoy the concept
back then. Then again, there weren't many Micro-USB headphones available at the time.
via:
Engadget