Apple is an innovation Nazi, hints LeTV CEO, depicts it as a cartoon Hitler
96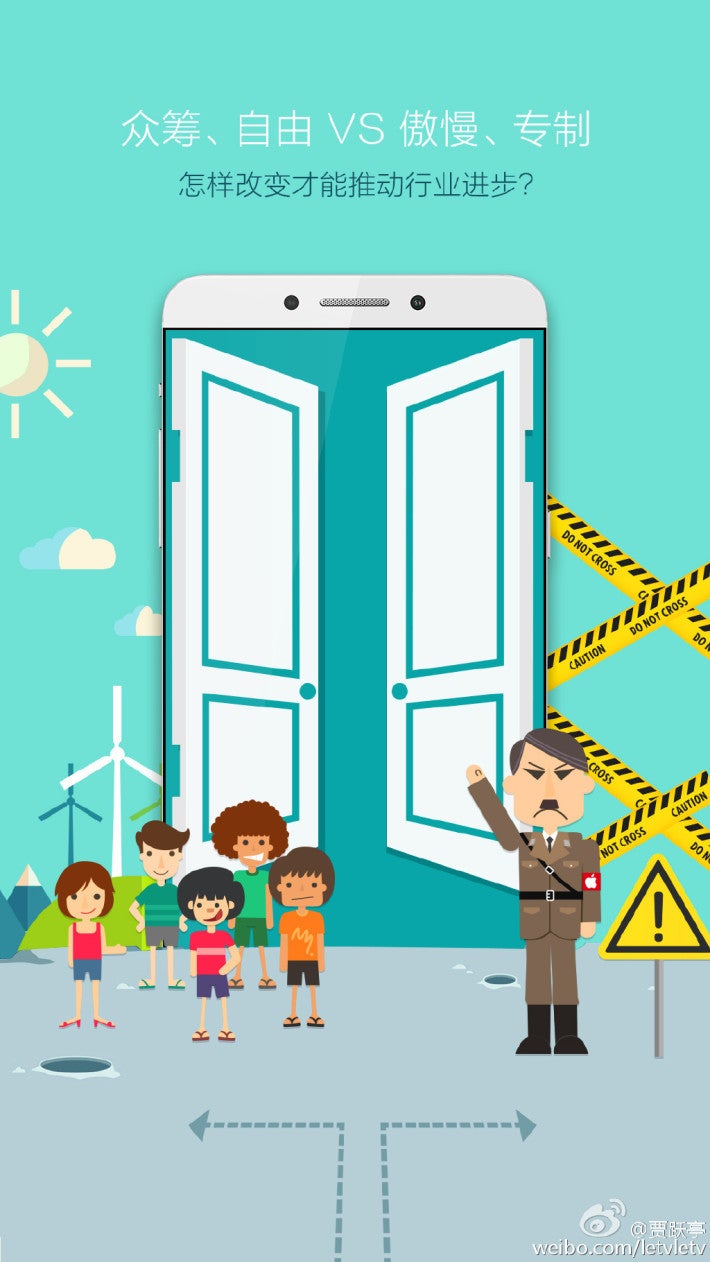 The upcoming
"bezel-less" phone from LeTV
, which actually has bezels, and they are of average size both at the top and the bottom, is fast approaching, and one of China's biggest online streaming platforms has started making promo materials for it. Much to everyone's surprise, they depict Apple as a cartoonish Hitler.
Yep, that's what Jia Yueting, the CEO of the third largest Chinese video site Leshi TV (LeTV), posted on his Weibo account, where he has more than 5 million followers. The post is accompanied by a rant about Apple being a dark empire and walled garden that curbs technological innovation and rams iPhones down the throats of its customers. Or, at least, that's the gist of it, as far as we could grasp from the translation.
Of course, the upcoming X900 smartphone - a first for LeTV - will be a bright and shining innovation, with "
rapid development and long-term value for the user
," or something like that. LeTV X900 is expected to be announced next week, with a 5.5" 1080p screen, an octa-core 2.2GHz processor, 2GB of RAM, 16GB of storage, a 13MP main camera, a 5MP front snapper, and dual-SIM slots.
Most interesting, it is also rumored to feature an USB Type-C connection port, which would make it a first for an Android smartphone, and somewhat justify the guy's innovation blabber. In any case, it's a funky way to promote your product, "bezel-less" or not. What do you think?
Recommended Stories