So, Mulder and Scully are using the Nexus 5 and 6 in the new X-Files miniseries!
14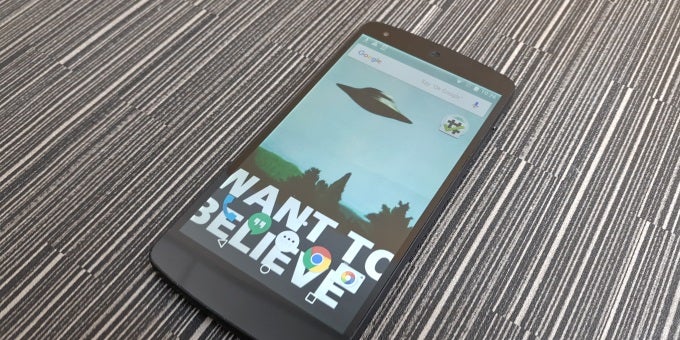 Watching the new X-Files miniseries? No suprise, considering some of you have spent the better part of the past 14 years waiting for Mulder and Scully to return to duty. The new six-part miniseries comes back on track strong, merging the very relevant painpoint of government surveillance with the always fascinating subjects of the extraterrestrial and paranormal.
I want to believe... in Android!
Watching the first episode, those among you with a keen eye may have already spotted Mulder and Scully using Nexus phones! More specifically, David Duchovny's character rocks the original, two-years-old-and-counting Nexus 5, while Gillian Anderson is equipped with a standard, government-issued Nexus 6. Mulder's wearing the Nexus 5 incognito, in a case, while the Nexus 6 is very obviously hiding most of Scully's face with its mammoth footprint. Check out the screen-grabs in the gallery below!
Another point of interest is the custom launcher the two seem to be using. Up-close, the screens look nothing like stock Android. How cool would it be if the show's creators uploaded their X-Files launcher on Google Play? That would make for the ultimate fandroid service! Then again, we suspect someone on the XDA board will build and deliver the launcher before the guys at Fox make their move. As they say, the truth is out there!
via
9to5Google