Snowball wants to be your universal messaging inbox on Android
6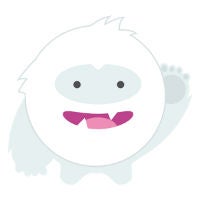 There are a veritable crap-ton (scientific term) of messaging apps in the world. Even if you just want to talk about the most popular apps that a lot of people use, the list is about half a dozen long, and seems to grow longer every day. So, Snowball wants to make it a bit easier for you to handle all of those messaging apps by being a universal inbox.
The idea is pretty simple: you may use multiple messaging apps and services, and Snowball wants to make it easier to find those conversations. The app appears like Facebook's Chat Heads, as a floating icon persistently on your screen, which it calls the Snowball tab. It is much nicer than Chat Heads, though, because it gets out of the way when you aren't using it, and it will pop up when you get a new message, or when you pull it out. There is also a very nice notification bubble that will float on top of your lockscreen, if you want.
The app itself is basically a notification reader though, so it has an odd use case. All it does is read your incoming notifications, catch the ones that come from a messaging app, show it to you, and gather those notifications together in an inbox. Right now, it is in beta and only supports Facebook Messenger, WhatsApp, Snapchat, SMS, Hangouts, Twitter, Line, WeChat, and Slack, but there are more apps coming soon. The odd thing is that when you tap a notification from Snowball or in your Snowball inbox, all it does is bounce you into the app the message came from, so you can reply. So, we're not quite sure why you couldn't just use the normal Android notification tray for this. Worse, if a notification doesn't come in (say you catch a Hangouts message on your computer before it goes to your phone), that message won't be saved in Snowball's inbox.
This approach does have some benefits though. First, because it isn't actively accessing your messages, it doesn't need you to login to anything else. It doesn't have access to your messaging data, and the inbox built from your notifications is only kept on your device. If you need to find a conversation, but can't remember where you had it, Snowball would have it for you. The company says that in early testing, its app has increased engagement with apps it is connected to by 20%.
This could very well be why, investors seem to see an opportunity here. Snowball is in the midst of a $2.3 million round of funding; and, it is a Google Ventures seed project, which is usually a good sign for a company. Depending on how the app grows, this could be an interesting one to watch.