Snapdragon SDK for Android opens up Qualcomm's S4 chip to devs
3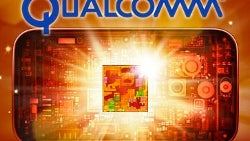 Qualcomm's Snapdragon S4 chips are probably in a tie for the lead as the most popular silicon on high-end mobile devices with the quad-core Nvidia Tegra 3, and in an attempt to trump its rival, Qualcomm is now releasing the
Snapdragon SDK for Android
that will empower developers giving them deeper access to the chip.
The first release of the new software development kit is available for the S4 MSM 8960 chip, but support for more chips will be added in the near future.
So which features you can tinker around with exactly? Qualcomm says it's opening the doors for developers to add smile and blink detection, as well as burst photo capture in their apps.
Additionally, if a device has multiple mics, those could be used for surround sound recording, and echoes could be removed as well.
Most excitingly for games and other apps, devs can now add new gestures such as tilting the phone or just putting it upside down. More details about the SDK are comin soon at the
Qualcomm Developer Network
, so stay tuned.