The US may pull the Galaxy S10 short straw, again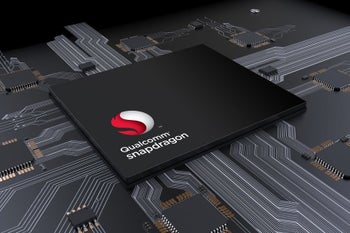 Here we go again, the US may very well be stuck with not-the-best version of the
Galaxy S10
, if the latest tips about its rumored
Snapdragon 855
chipset are any indication. First off the gate is the speculation that Qualcomm will be changing the naming scheme of its mobile processors, in order to differentiate them from its Snapdragon-for-notebooks line. Thus, instead of Snapdragon 855, which would cause a fair bit of confusion with the already-existing Snapdragon 850, meant for laptops, Qualcomm is reportedly going to tag the S10's processor as SM8150. Needless to say, this could also be the internal codename, and the S10's chipset may end up being called something completely new and exciting.
What's less exciting, however, is the claim that Qualcomm will use the TSMC foundry's 7nm process to build it, after all. TSMC is co-opted also by Apple for the
A12
processor in the 2018 iPhones, which is expected to be the first 7nm mobile chipset in retail phones. That's all fine and dandy, but the
Exynos 9820
that will reportedly go into the international version of the S10, is going to be built with Samsung's superior 7nm EUV process. The EUV lithography is much more advanced than the end-of-life optical one that TSMC will use for Apple's eventual 7nm A12 chipset in this year's iPhones.
Thus, even though both Snapdragon 855 and Exynos 9820 will be 7nm chipsets, the one from Samsung's foundries may very well be faster, more frugal, and/or with a smaller footprint. We are used to seeing differences in battery life and performance between the Snapdragon and Exynos versions of Samsung phones even when they are built with the same processes, let alone when there are different generations of the same node.
Still, Samsung recently reported that it is partnering with Qualcomm to produce its 7nm 5G chips in the
new S3 factory
, so hopefully, those modems will land in the S10 stateside, rather than Qualcomm's
7nm X24 modem
that brings pre-5G download speeds of 2Gbps. Samsung already tipped that the
S10 might not be its first 5G phone
, so we'll keep our ear to the ground on that one.