Snapdragon 845 chip rumors and expectations: what we know so far
29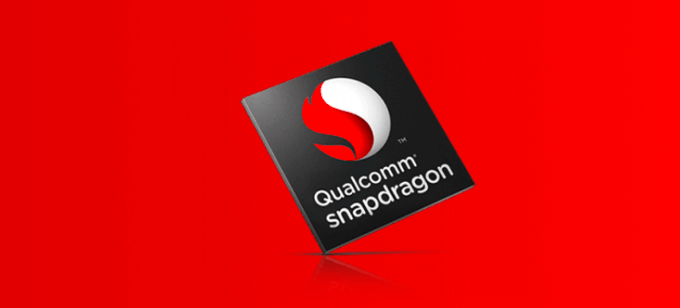 Fun fact: a modern smartphone has greater computational capabilities than a typical home computer from a decade ago, yet requires only a fraction of the electrical power. Okay, maybe that's not a statement we'd file under "fun", but it is definitely a fact, and smartphones are only bound to get better – faster and smarter than they've ever been before.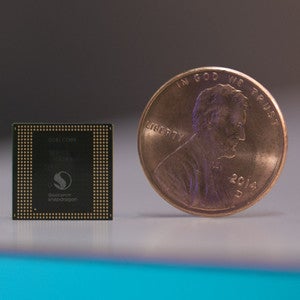 Hardly a surprise, the boost in performance brought by each consecutive smartphone generation comes thanks to a newer and better system-on-chip solution (a.k.a. SoC). This is the "brain" of your smartphone, containing the central processing unit (GPU) and the graphics processing unit (GPU), as well as an image processor, sound output circuitry, and a small amount of super-fast memory called cache, among other goodies – all on a single piece of silicon smaller than a penny.
Qualcomm's Snapdragon 835 is one of the fastest SoCs you'd find in an Android smartphone today. It powers a number of high-end models, including the
Samsung Galaxy Note 8
, the
LG V30
, the
HTC U11
, the
Sony Xperia XZ1
, and the
OnePlus 5T
. Qualcomm, however, may have already developed an even better chip, and its announcement could be nearing.
The Snapdragon 845: what we think we know
Qualcomm's next flagship Snapdragon platform, likely to be called the Snapdragon 845, could be similar to the 835 in a number of ways. For starters, it is rumored to stick to a similar octa-core arrangement: where four high-performance cores handle heavy loads and four energy-efficient cores are responsible for lighter duties. The system then decides which and how many cores to utilize, depending on the task at hand.
Yet a boost in performance is to be expected. The high-performance cores inside the Snapdragon 845 could be 20% faster in single-threaded tasks compared to the ones inside the 835. Meanwhile, the energy-saving quartet in the 845 could be comprised of cores that are 18% more powerful and 15% more power efficient. These improvements are likely to come as a result from Qualcomm switching to new processor cores, based on ARM's high-end Cortex-A75 and mid-range Cortex-A55 processor designs. For reference, the Snapdragon 835's cores were based on the Cortex-A73 and the Cortex-
A53
.


Rumors also suggest that the Snapdragon 845 could be built on a 10nm process, though there's no clarity on whether first-gen 10nm manufacturing would be applied, or the newer, 10nm LPP method would be utilized instead, bringing considerable improvements in power efficiency.
Cores and nanometers aside, the Snapdragon 845 is expected to be optimized for advanced applications, such as biometric authentication, speech recognition and artificial intelligence. The Adreno 630, expected to be the new chip's GPU, is projected to be not only great for 3D gaming, but also for rendering next-generation AR and VR experiences.
No less importantly, the Snapdragon 845 could feature Qualcomm's
X20
LTE modem. This particular component is already official, which is why we're already familiar with its specs which include 1.2Gbit download and 150Mbit upload speeds.
When is the Snapdragon 845 coming and in which phones?
From the looks of it, the Snapdragon 845 could be announced on December 5 during the Snapdragon Summit – an event hosted by Qualcomm. Then the chip should make its way into a commercial device before the end of Q1 2018. That could be the Samsung
Galaxy S9
, rumor has it, as the company may have reserved the first batch of chips, or at least a great portion of it. This is believed to have been the case when the
Galaxy S8
launched, which is why at the time competitor LG released its G6 flagship phone with the older Snapdragon 821 chip. In 2018, however, LG could launch a G7 powered by a Snapdragon 845, if reports are to be trusted. And it would be only a matter of time until players like HTC, Sony, and Xiaomi release their Snapdragon 845-powered offerings.